---
Rooster Aquafleece Unisex - BEST SELLER!
AFMALE
For those of us who love the soft agility of the Aquafleece® as a top layer but would like the added security of a semi dry construction we have developed the Rooster Pro Aquafleece®.
With a range of colours for every pallet.
With its heavier fleece, waterproof taped seams and adjustable neoprene waist and wrist closures, this garment offers the ultimate protection in the harshest of climates.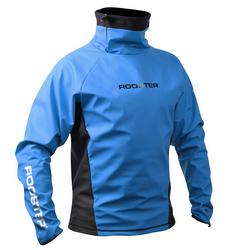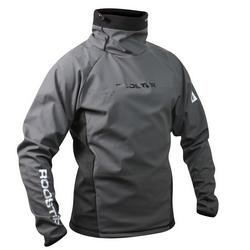 BLUE GREY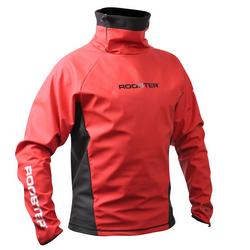 RED
Manufactured from a new material developed by Rooster in conjunction with a leading technical fabric manufacturer. This top has a Polyurethane coating on the outside for water resistance, durability and flexibility combined with a fleece inner layer to keep you snug and warm - a combination that works well when wet or dry. It can either be worn under your hikers as a base layer, mid layer or as a top layer over them.
This really has got to be one of the most exciting products that we have ever developed!
General
They can either be worn under your
hikers
as a base layer, mid layer or as a top layer over them. This really has got to be one of the most exciting products that we have ever developed!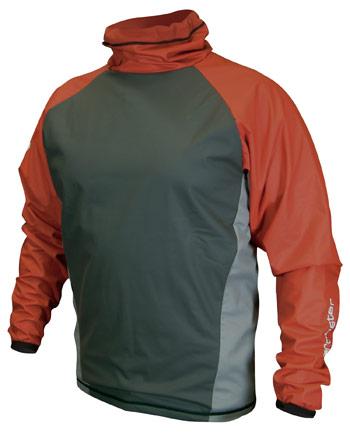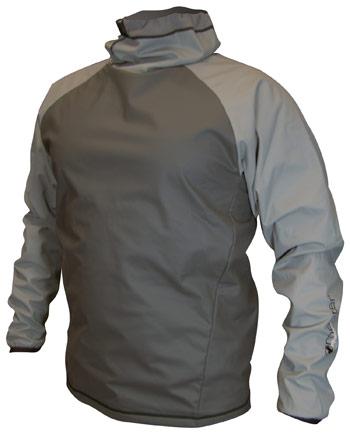 RED Sleeve GREY Sleeve

Also available in a Female Cut - see AFFEM


Metric sizing:

Size
Height
Chest cm
Weight kg
Junior Small
61-66
Junior Medium
66-71
Junior Large
120-140
71-76
40
X-Small
140-160
86-92
40-45
Small
150-180
92-97
40-55
Medium
160-180
97-102
50-75
Large
160-190
102-107
60-80
X-Large
160-180
107-112
75-95
2X-Large
170-200
112-117
85-100
3X-Large
170-200
>117
95-105
The above chart is a guide to the size of Aquafleece that you will need for an ´average´ build. You may wish to move to a different size if you consider yourself to have a larger ´athletic´ build or a smaller ´racing snake´ physique.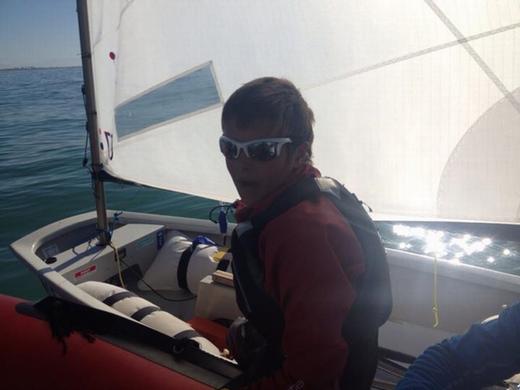 ​​​​

AFTERCARE INSTRUCTION:

We recommend the garment be rinsed in fresh water or hand washing only, in warm soapy water and allowing to air dry only, in a shady area.
Do not machine wash or tumble dry.
Item Reviews
Keith Browne
I bought my aquafleece for winter sailing with a few doubts about not wearing a full wetsuit, but wow, with the aquafleece blocking the wind and my rooster hot-top underneath, I didn't mind getting wet. They work brilliantly.
Steve Lucas
Wore my new gear for,first time today, and capsized. Aqua fleece went in the water but put it on wet, no wind chill. Warm as. Awesome
Ben Howson
Got it for dinghy sailing, but use it all the time on the water. Chase boat, coastal racing and in the middle of the Pacific, it seems to be the perfect choice. Keeps the wind out, no zip to leak and a full range of movement.
Jordan Stevenson
Is great for any weather and keeps spray off really well, I recommend this for anyone who doesn't want to get soaked.
Robbie McCutcheon
I have had 3 tops like this and I've outgrown them before they wore out. They are so good at keeping the spray off and at the end of the day you just put them in the washing machine and drier ready for the next day. Great top[.