---
NEW RF91 V2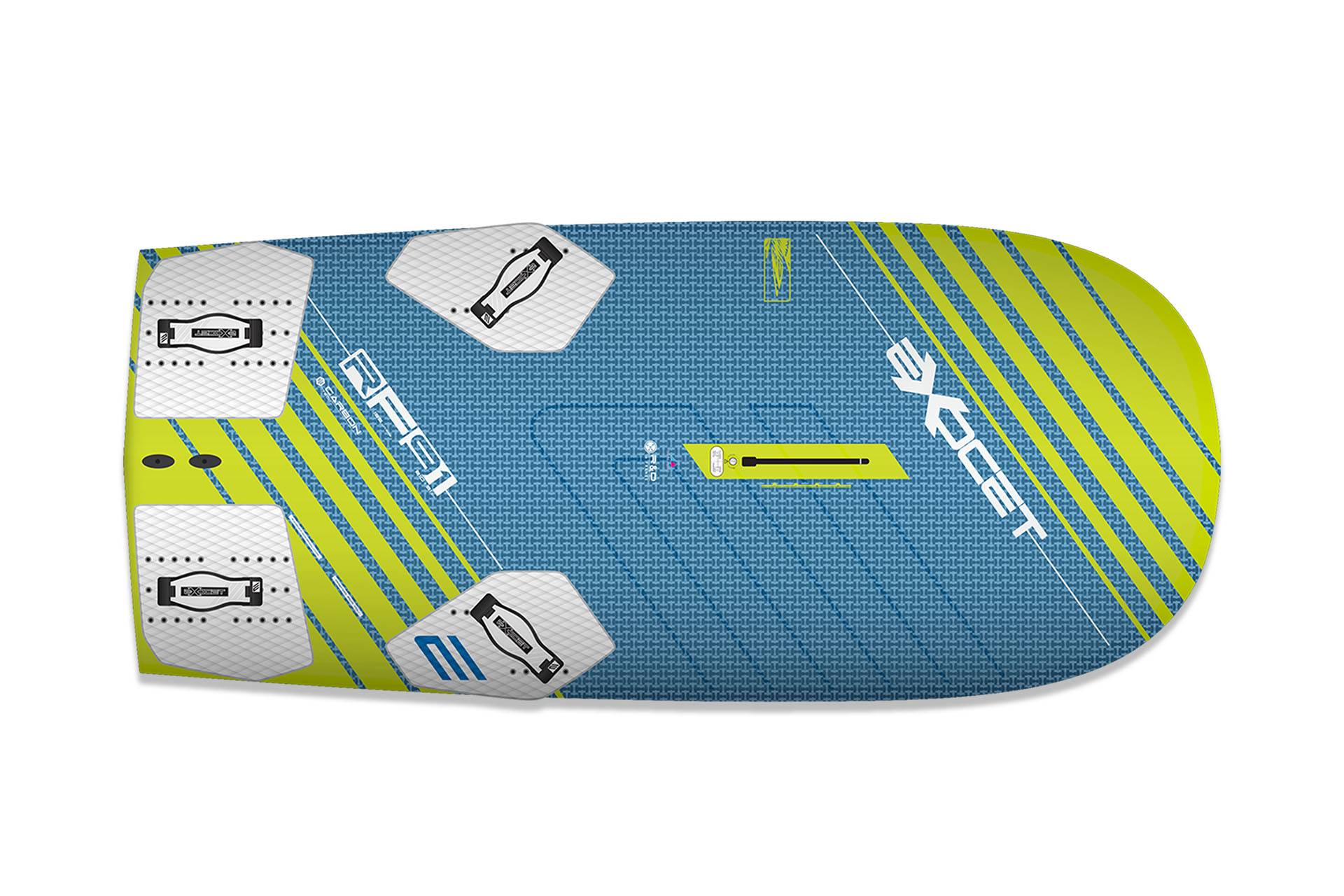 • Boosted planing start in ultra-light conditions
• Foil box set back as far as possible for a very fast "pop" over a very short distance.
• Unique stitch shape placing the front foot higher than the back foot to promote control, give power and ease to the jibe.
New volume distribution placing it in front of the mast foot, to position the foil in the ideal position for take off.
• These new RFs are not only more efficient, they are a major advance in both control and ease.
The RF 91 has a specific deck layout and hull to make flying practice easier. The curvature of the rail is very accentuated towards the hull and a rounded VE on the nose facilitates hard landings without losing speed.
The flat deck plan allows perfect foot contact when the board is against heel. The volume distribution is also studied for a start in foil feet in the footstraps.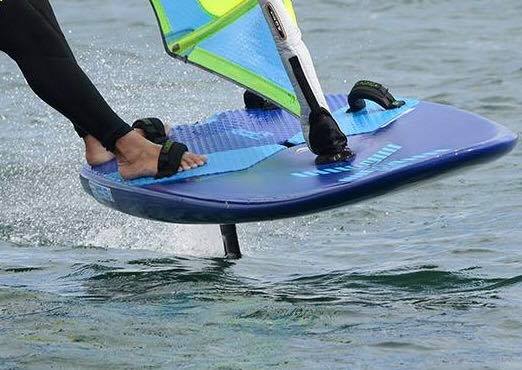 FACTS
The RF 91 and 81 have specific deck and bottom shape to make foiling easier, Round tucked rail running deep to the bottom shape, the nose shape is built into a slight "round VE" to help the landing and touch down without loosing speed
The flat deck shape is design to have the feet in full contact while the board is railing, volume distribution is design to help foiling with feet in the footstraps
These are best the foiling boards we have used. When you fly, you feel like it is just where you are standing that is flying, there is no large swing weight forward of your feet. It is an amazing feeling of freedom with no large volume of board forward of you. The underside shape and rails inspire confidence as they just touch off gently from the water from any loss of control. This confidence of not catching an edge and going over the handle bars allows you to foil relaxed and to improve without the fear of going over the handle bars like other boards.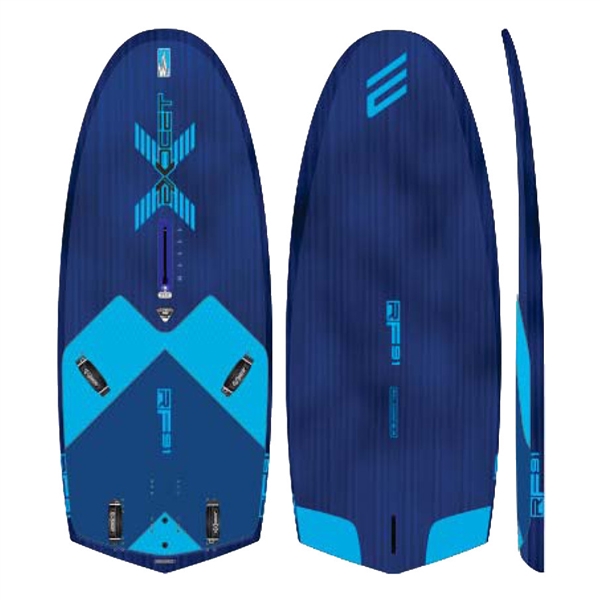 The all-new Exocet RF-Foil is a board designed completely for hydrofoiling.
Enjoy a relaxed ride in light winds or push yourself to the limit and race, that's what the RF-Foil is made for!
LIMITED EDITION 2019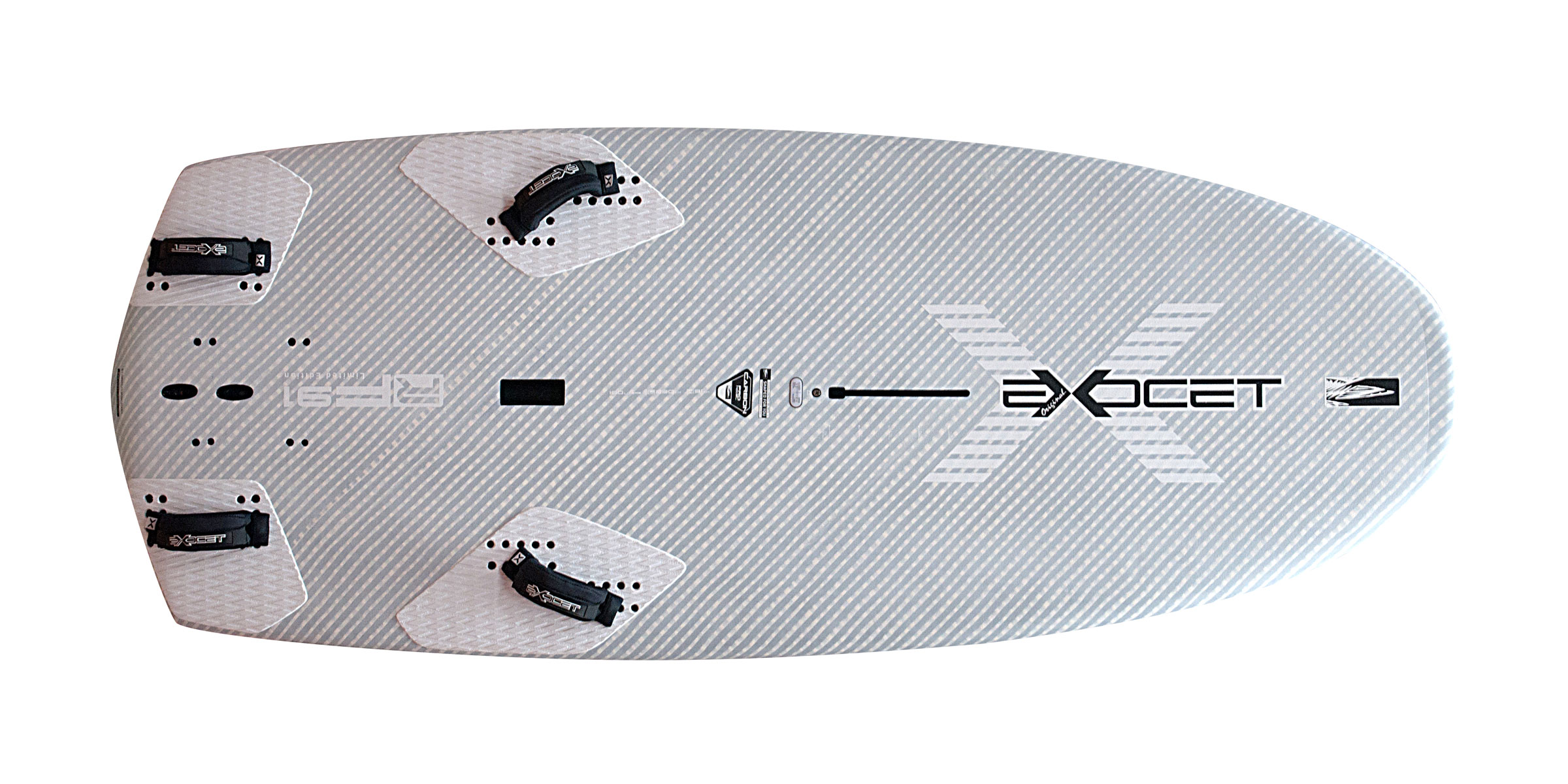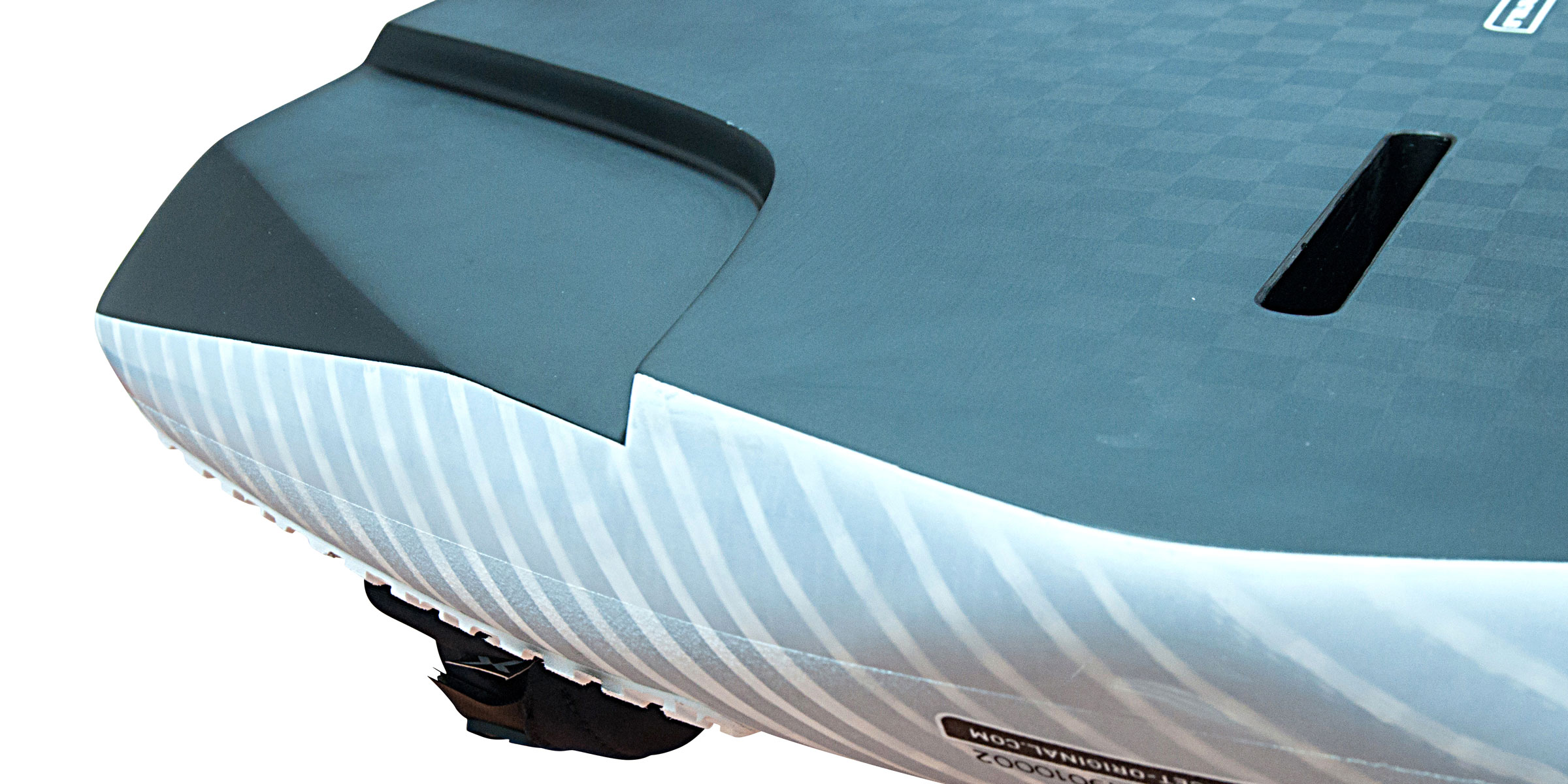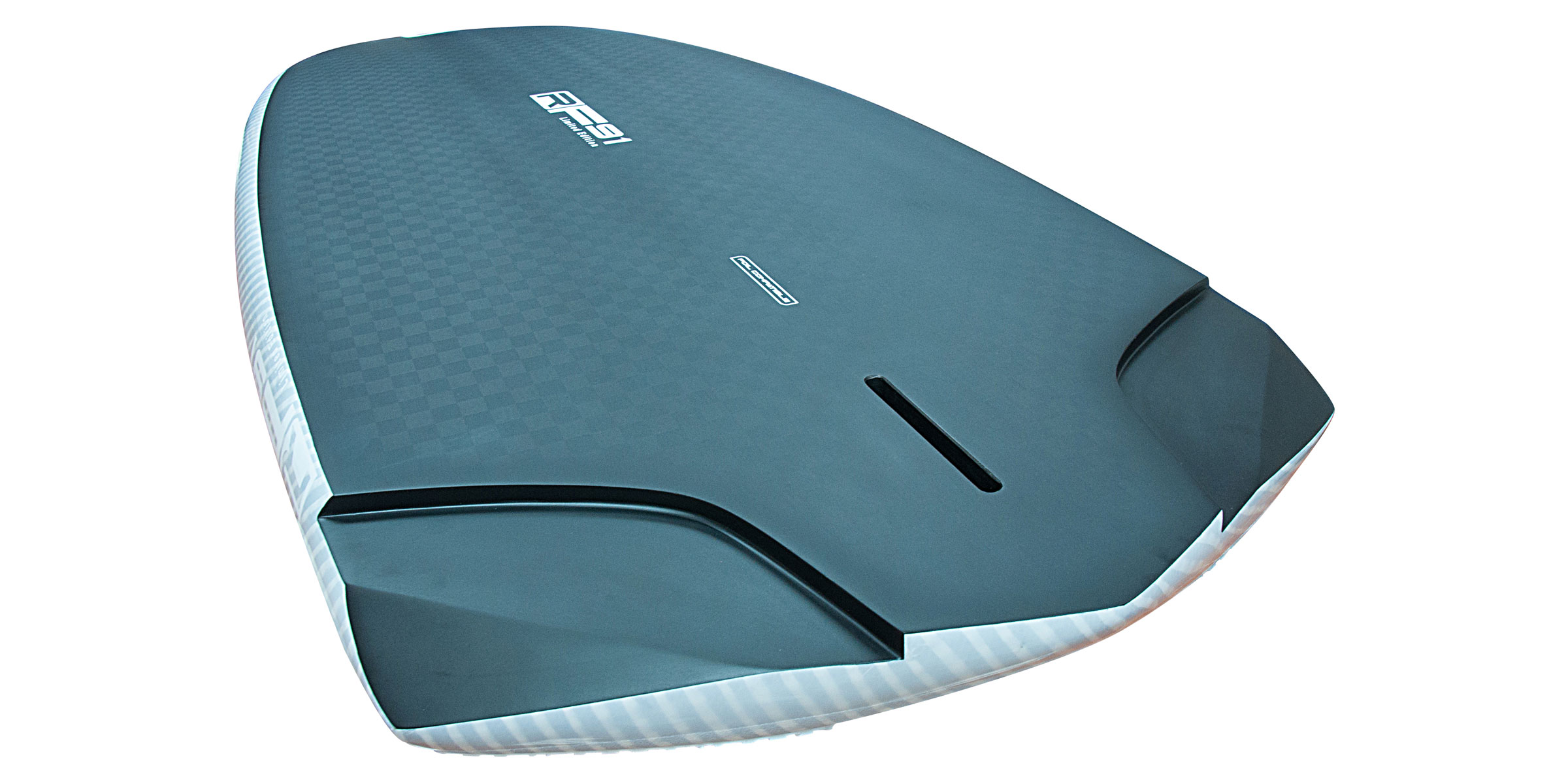 Texalium 91 - Limited Edition weighs only 7.9 kg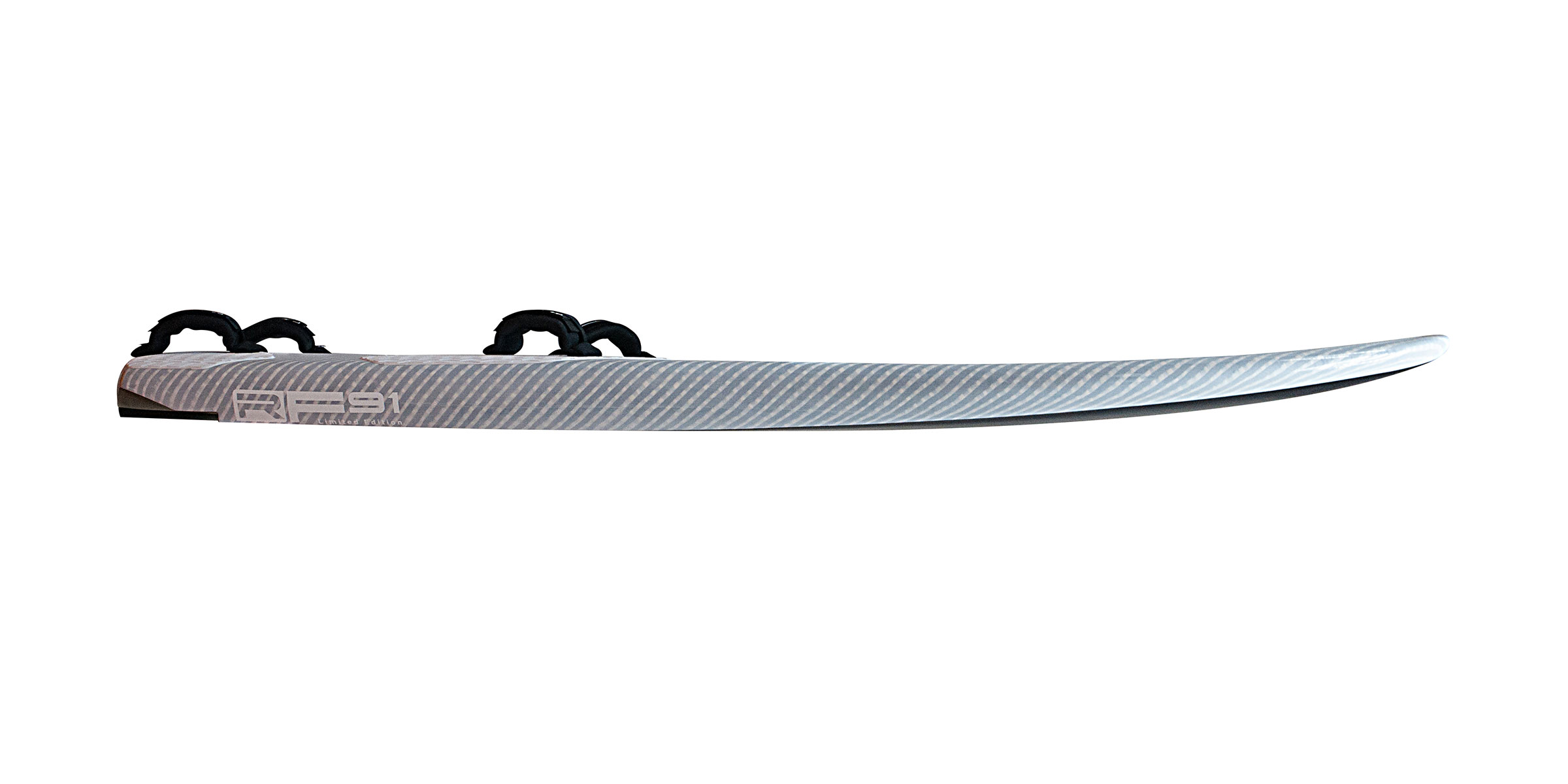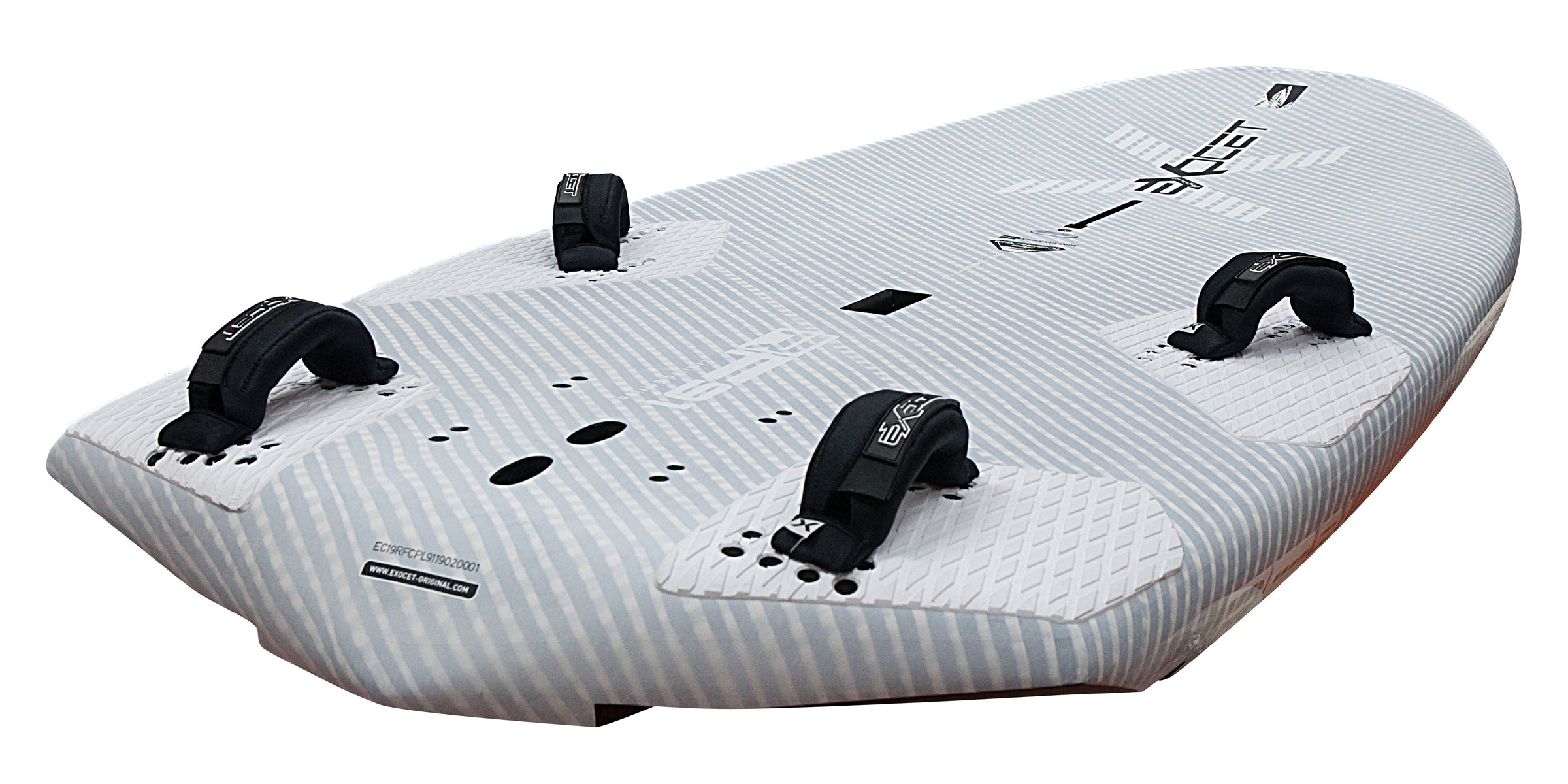 Specifications

| | | |
| --- | --- | --- |
| | RF 81 | RF 91 |
| Volume [l] | 135 | 160 |
| Length [cm] | 225 | 230 |
| Width [cm] | 81 | 91 |
| Carbon Weight [kg, +/- 6%] | 7.2 | 8.6 |
| AST Weight [kg, +/- 6%] | 9.5 | 10.6 |
| Rec. Sail Size [sqm] | 4.0 - 8.4 | 4.0 - 10 |
Deck and bottom shape of the RF-Foil are designed to make foiling easier. With the round tucked rail, which runs deep to the bottom shape and the nose shape is built into a slight rounded "Vee" to help landing and touch down without loosing speed. Deck shape and volume distribution are made for in-strap foiling and comfortable stance..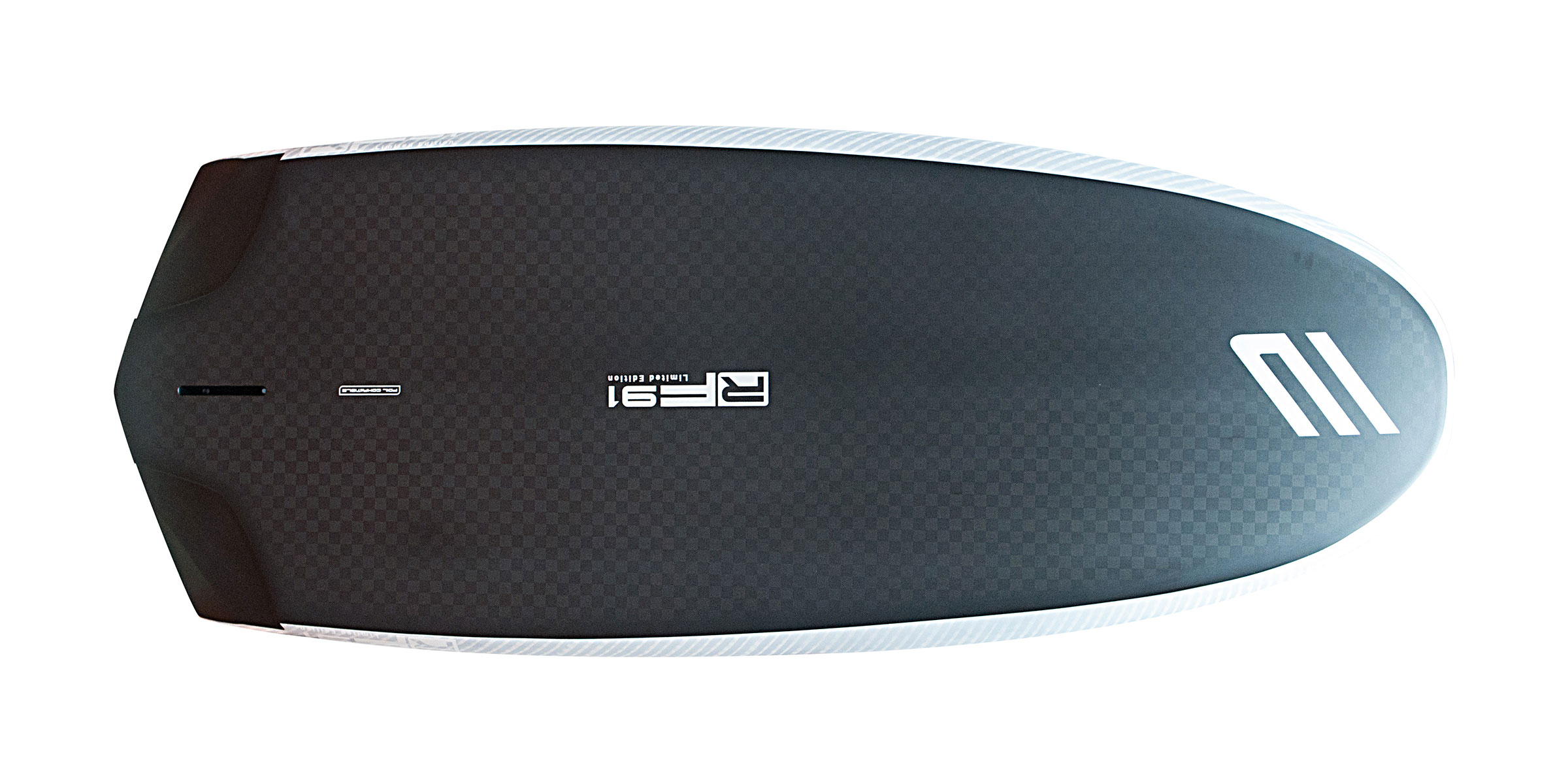 FEATURE
PROGRAM // RACING FOIL & CRUISING
Dedicated for foiling in racing or recreational condition,
CONSTRUCTION
CNC custom for the RF 91 Carbon
Molded semi-custom for the RF 81 Carbon
Custom finish RF 91 Texallium
Molded AST one shot for RF 81 & RF 91
CARBON Version: Carbon Biaxial 160gr construction on 80 kg/m3
PVC deck and bottom, multiple structural reinforcement on the rail
Fiberglass & matt fiber construction recovered with ASA skin on deck and bottom for AST
CARBON SANDWICH LIGHT
Unfinished sanded
Glass # 60gr
Wood & glass # 160gr patch
Carbon Bi-axial # 160gr
PVC 80 kg/m3
Glass # 60gr
AST
ASA sheet
Glass # 60gr
Wood 0.6mm & Matt # 360gr patch
Mat # 360gr
Mat # 360gr
Windfoil - Board Test Exocet RF 81 - Outstanding control in all condition