---
Point 7 K00% RDM Mast
P7 K100 RDM

Why this mast?
This is the mast that allows for the rider to time it absolutely right on the wave! Wanting a sail that reacts to your every thought without any delay?
Then the C100+RDM is the ULTIMATE choice for freestyle and wave.
RRP OUR PRICE
400 $1050 $ 789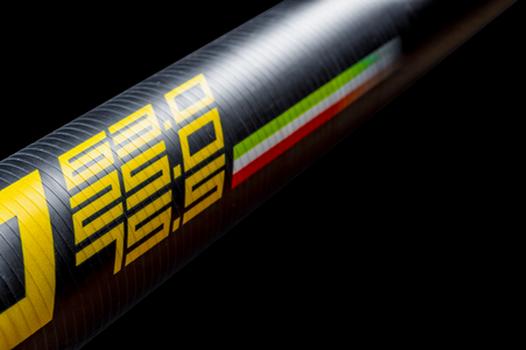 Ideal for: Sado, Swag, Salt, Sweet, S!CK, AC-X (5.2 and 5.8), AC-k (5.8).
Compatible for: AC-X 6.5, and HF.
Yearly breakage statistics: <1%.
Production: Italy.
Details: The best possible performance for your sail. Great pumping response, acceleration, light feel and absorption of the hardest conditions for optimal comfort and control A 100% carbon content and produced to the exact Point-7 standards for bend-curve and hardness. The high carbon content of the C-100+ will guarantee the best possible performance from your sail. The C-100+ offers the fastest reflex and responsiveness of any of our masts thus also improving the performance of your rig.
Model
I M C S
Weight
Carbon %
At Point-7 each length mast is individually developed according to its size and estimated wind range. The reason for this development being that the qualities you seek in a large 6.4 wave sail are very different from the qualities and performance characteristics from a 3.2 wave sail which is used in strong wind. The result is a change in curve and stiffness according to length. This specific development guarantees that the user will always have a mast that delivers the out-most performance in its specific range. No matter your level of windsurfing, this development translates into performance for everyone.
370
17
1.35
100
400
19
1.50
100
430
21
1.60
100
460
25
1.75
100