---
P7 ACK PRO - New 2021 model !
P7 ACK PRO Black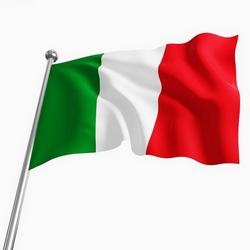 DESIGNED FOR
Slalom speed seekers, who are looking for an easier race cambered sail, with less ripping out power, especially for an easier execution of jibes. Less weight in the front of the sail to allow to contrast the power with less energy, Lighter to water start and jibe. If you are still looking to be a national champion, with the AC-K PRO there is no need to look for a full race sail to win, when we are able to offer this super naked version. You can finally keep top speed and performance for hours on the water, without having to use the energy of a full race sail.
• A real race sail for non PWA riders.
• Amazing Sweet smooth rotating 3-cam set-up
• Simply all about speed
• Highly addictive
• Medium sized luff pocket
• Lots of low-end power to get planing nice and early.
• High-speed powerhouse that is easy to handle
• Sits ridiculously light in your hands,
• Incredibly fast and light handling sail to use
• The faster you sail, the lighter the AC-K PRO 's handling.
Nowadays, if you are looking to have a cam sail with high performance, you are forced to go for the same no compromise sail as the pro:a race sail, can be very demanding and taking lots of energy for no reason, unless you are using it on a race course. Other option would be to choose for a 3-cam sail where the performance will be highly reduced by changing outline, batten number, cam number, sleeve size, opening of the leach and many other aspects.
Our development was to bring our AC-one sail to keep its pedigree, but from this, develop an easier version in the characteristics which was needed. As all the features of our AC-One were already super friendly, the only thing we did, was to reduce the mast sleeve size, which would bringpower that only pro sailors would need. Allow a softer and faster jibe rotation, and to have a batten construction which would be easy to replace in case of accidents.
The new AC-K pro benefits from the same 3 XXL cams which allow an amazing rotation, 7 battens without having complicated glued or pined parts, same outline, leach opening and stance as the AC-one. A lighter AC-One version, ready to compete at any level, and dedicated for a larger public that were forced before to choose race sails for no reason.A real Super Naked from the race sails.
3cam sails, 4 cams sails: wording belonging to the past life of slalom. Now a cam sails it's either for Racing at pro level, or to race between your friends, and it has 2 names: AC-ONE, or AC-K PRO.
CHARACTER
Take all the goodies from a full-on competition slalom sail, reduce its mast sleeve and shallow a little the profile. This is the AC-K PRO. Featuring a medium sized luff pocket, a sweet smooth rotating 3-cam set-up combined with a lot of low-end power to get planing nice and early. The AC-K PRO is a high-speed powerhouse that is easy to handle and sits ridiculously light in your hands, keeping the board at a steady hover above the water to give you the best possible control and speed out of your kit. The AC-K PRO is an incredibly fast sail to use, flattering even the nervous rider with a blistering performance.

Instead, take the AC-K PRO in any conditions, and will just deliver all the time. From early planning to overpowered conditions. Going fast was never so easy! Let the pressure build steadily, lock your stance in place, hold on and let the magic happen. Slicing through the air, it is effortless to cover ground on and whilst rapid on all points of sail, seemed to point beautifully close to the wind. The center of effort is low, focused around the rider and providing feedback through both hands. It is just so balanced and requires little technical input or energy expenditure from the pilot, enabling them to prolong their drag-racing sessions. The faster you sail, the lighter the AC-K PRO 's handling, which is also very apparent in transition, thereby encouraging you to enter and maintain your speed throughout.
ON THE WATER AC-K PRO
It's not about free-riding, it's nothing less than pure acceleration, speed and control. This is what is experienced as soon as you close the gap of the AC-K PRO . The power is balanced between both arms and the sail keeps accelerating without having to pull or work with your arms. Just relax them and let your body weight sit comfortable on the balanced profile from the sail. The light feels and easy rotation of the sail, will let you enjoy and execute perfect fast jibing without having to lose energy and power. As the wind picks up the sail becomes lighter, more fun and will not demand to switch to a smaller sail so easily.
RACE RUSULTS
Let's bring it also on PWA!!
NEW FOR ZERO 20
Deeper profile, sail body and leach opening as the AC-One. New cams: Lower cam to give a nice round powerful profile, an XXL-cam below and top of the boom to allow a smooth rotation and a faster profile. Less downhaul force to downhaul the sail. Performance one step ahead in all directions.
Being the Twenty Twenty One year, we are bringing more excitement, more innovation and blacker for Point-7. Do you remember the yellow windows on our sails? It's back by going one step further!
We ripped out the coloured prints, we ripped out the transparent windows, and introduced an Anti-UV transparent BLACK window to be unique on the water. Not only style, but a 100% Anti UV-Monofilm to the sail. More aggressive and stealth looking. Protecting your sails even more from the UV-Rays, and acting as darkening lenses.
Why say that Yellow brought blacker? For 2020, we are introducing a second dark colour in our brand. We call it the 7548Black. It's yellow with a black soul, ready to reveal its dark force on the water. As we are windsurfers, sitting next to you on the beach dreaming and hearing your wishes and comments, we realized how slalom has changed over the years.
We are today introducing two new pure Point-7 Black thoroughbreds: the new AC-K PRO and the new AC-Z, plus lots of new details in each of our products.
TECHNICAL DATA
| Size | Luff | Mast | Extention | Boom Trim | Boom | Kg (+-5) | Battens | Cams | Tack Strap | Clew | rdm mast | sdm mast | Best Mast |
| --- | --- | --- | --- | --- | --- | --- | --- | --- | --- | --- | --- | --- | --- |
| 5.5 | 425 | 400 | 26 | 180+-2 | 182 | 5.0 | 7 | 3 | Yes | 1 | 80/100 | no | 80/100 rdm |
| 6.2 | 441 | 430 | 12 | 188+-2 | 190 | 5.1 | 7 | 3 | Yes | 1 | no | 80/100 | 80/100 sdm |
| 7.1 | 465 | 430 | 36 | 192+-2 | 194 | 5.5 | 7 | 3 | Yes | 1 | no | 80/100 | 80/100 sdm |
| 7,8 | 500 | 460 | 42 | 210+-2 | 212 | 5,7 | 7 | 3 | Yes | 1 | no | 80/100 | 80/100 sdm |
| 8,5 | 523 | 490 | 34 | 228+-2 | 230 | 5,9 | 7 | 3 | Yes | 1 | no | 80/100 | 80/100 sdm |
| 9.1 | 523 | 490 | 34 | 238+-2 | 240 | 6,1 | 7 | 3 | Yes | 1 | no | 80/100 | 80/100 sdm |
OUTLINE
A real slalom sail figure, same outline as the AC-One. The base allows you to close the gap on your slalom or free race board as with any racing sail. A negative leach to allow extra speed and acceleration whilst keeping a light feeling on the back hand. The top of the sail has a smaller head for more stability in stronger wind. The right mix between low and high aspect ratio duties.
BATTENS
7 tubular battens to follow the pure slalom foil profile from the sail. Each batten exactly copies the set-up of our AC-One racing sail.
EYELETS
One eyelet, one position. This is the concept. We have worked on the leach to the millimeter, and the eyelet positioning is extremely important to make sure the leach gets the right tension. The eyelet it's in the sweet spot, and that's where it must be for the best performance.
PROFILE
Generous profile in the front to increase the drive for earlier planing and acceleration in lighter winds. The drive is fundamental for carving the board better in the jibes. A deep front profile allows stability in stronger wind, therefore increasing comfort and control.
FOIL
The front profile, due to its deeper profile set by the 3 cams, allows an existing smooth and stable entry for the wind to sit comfortably, and give the stability and pressure which transforms into drive and power.The wind swiftly moves to give power exactly where the stance of our body is comfortably centered on the board, and releases quickly and smoothly through the back of the sail, to allow light back hand pressure for pushing on the fin. As the wind increases, the sail will automatically self-adjust its power, thanks to the S-Shaping, along the whole middle upper leach opening.
CUT OUT
A big size cut-out is introduced to allow a comfortable S-shaping release: Not as big as a race sail which would lose power in light-wind, but big enough to have the board to rail comfortably and allow the wind and speed to increase through the foil as the wind picks up. This results in giving us the chance to increase our water performance without having to act with power and energy.The shape of the cut out comfortably welcomes the back end of the boom.
BODY MATERIAL
All our Ply, X-ply and Scrims monofilm are produced in the Unites States. Completely assembled by the 4mil Anti UV Laminates. The new Anti-UV transparent grey window will not only bring your windsurfing being unique on the water, but to have a 100% Anti UV-Monofilm sail. More aggressive and stealth looking. Protecting your sails even more from the UV-Rays, acting as darkening lenses. X-ply batten pockets for lighter weight, highly responsive and reactive for world champion performance. 5mil Anti UV-Black X-ply base panel for protection from accidents.
Cams: Different size cams are placed in the sail to determine the light pressure and fast rotation on the higher cam, stability, profile and power on the lower cams.
RIGGING
The AC-K PRO needs to have the mast inserted on top of the cams. After pulling downhaul to 15cm of its final setting you can either put on the boom, and later slide in the cams before putting the final downhaul on, or place the cams on with the right technique, pulling on the full downhaul, and later putting the boom on.
You will find more instructions and video on the support section on our website. Playing with the outhaul will boost up power or increase control. Tighten the lower 2 battens and the top batten, but just remove wrinkles on the other battens, without overtightening them.