---
GUL Trapeze Harness - Stokes
GM0225
GUL Stokes Trapeze Harness - Great back support
Gul's Stokes Trapeze harness features wide load bearing spreader bar with universal attachments. Padded sides provide protection whilst adjustable back pads, buckle fastenings give a fully personalisable adjustment system.
Tech Guide:
Wide load bearing spreader bar
Universal spreader bar attachemetns
Padded sides
Adjustable back pad
Adjustable buckle fastening
Full personalised adjustments
Ladder lock adjuster covers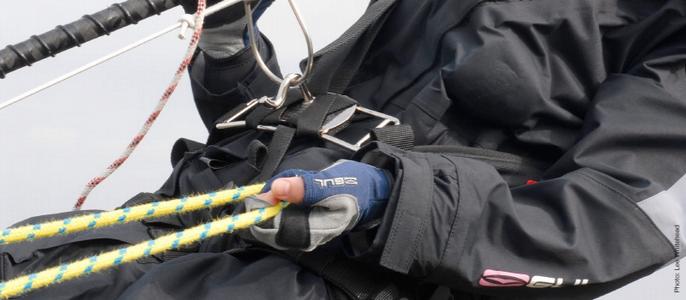 HARNESS
Size
JL
S-M
L-XL
XXL
Height
5'2" - 5'6"
5'5"- 5'11"
5'10" - 6'4"
6'1" - 6'5"
(158 - 167.5 cm)
(165 - 180 cm)
(178 - 193 cm)
(185.5-195.5 cm)
Waist
27"-30"
30"-34"
34"-38"
38"-40"
(69-30 cm)
(76-86 cm)
(86-96.5cm)
(96.5-101.5 cm))
Aftercare:
Your harness has been made from carefully selected materials to give the best combination of durability and performance. With the correct care you will gain the maximum life from your harness. Always rinse your harness after use in clean water using a mild detergent if necessary. Pay particular attention to remove any sand or foreign matter from the zips. Please don't use any solvents or other chemicals to remove stains or marks from your harness as this can cause damage. Do not force zips and if possible get someone to pull up the zips for you, pulling zips up not across. Protect your harness from sharp or abrasive objects. Ensure the harness is the correct size and do not pull the ends to remove.