---
Gul Hydr8 50N Buoyancy Aid
GM0370
The Gul Hydr8 50N is an Elite Level multi purpose buoyancy aid.
After 15+ years of selling watersports gear we can safely say this buoyancy aid is our best and favorite piece of kit for our Top Sailors, Kite-Boarders, Paddlers and Windsurfers.
Using super-soft, lightweight PVC foam allowing the structure to stay comfortable while keeping its buoyant properties.
Elasticated shoulders allow for freedom of movement and flexibility on the water, great for kite surfing or sailing.
Check out how thin it is! A massive advantage of the Hydr8 Buoyancy Aid is the thickness. With this being the thinnest in our range, it can suit a large range of water sports from Kitesurfing to Stand up paddle boarding to Surf skiing to Yachting.
It is thinner and slightly longer so the Hydr8 Buoyancy Aid is also a great impact vest so is awesome for foiling and high impact sports. Check out the comparison photos (Hydr8 on the left):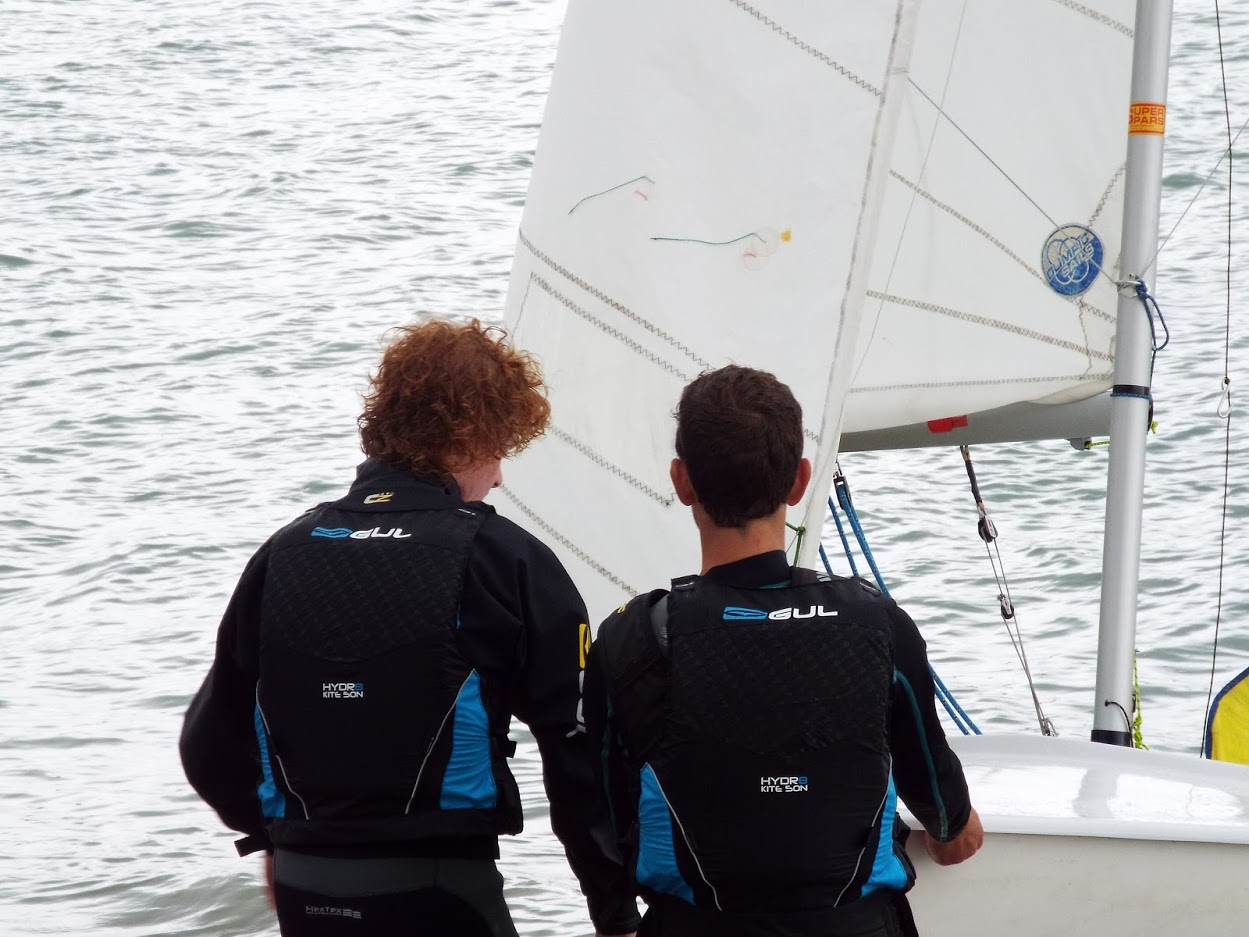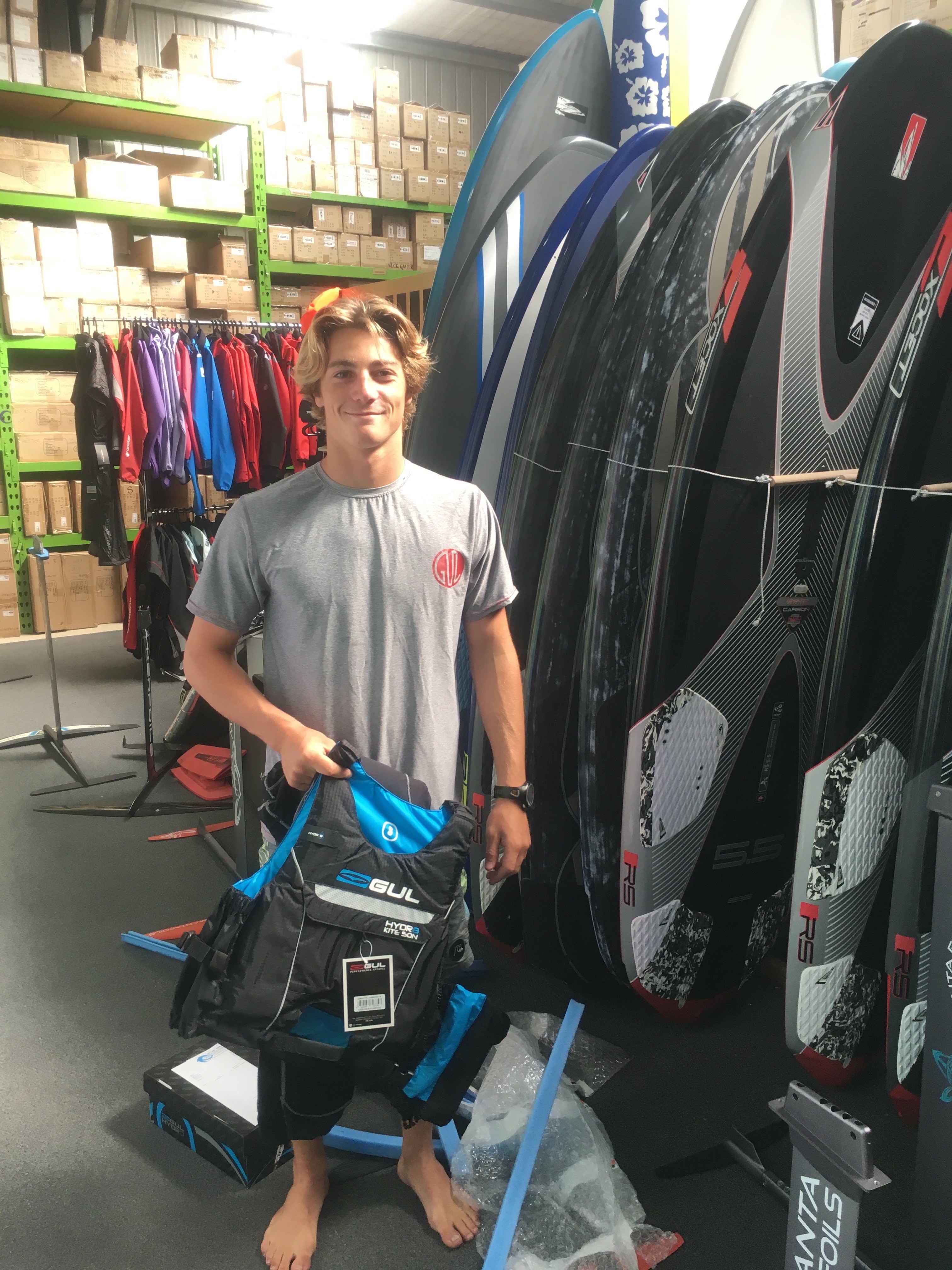 Jackson Keon, 29er World Champion, with his Gul Hydr8 Buoyancy Aid.
Derek Scott of One Design, North Sails, winner of the 2019 PAPER TIGER Nationals
and was wearing our gear and his Hydr8 Buoyancy Aid.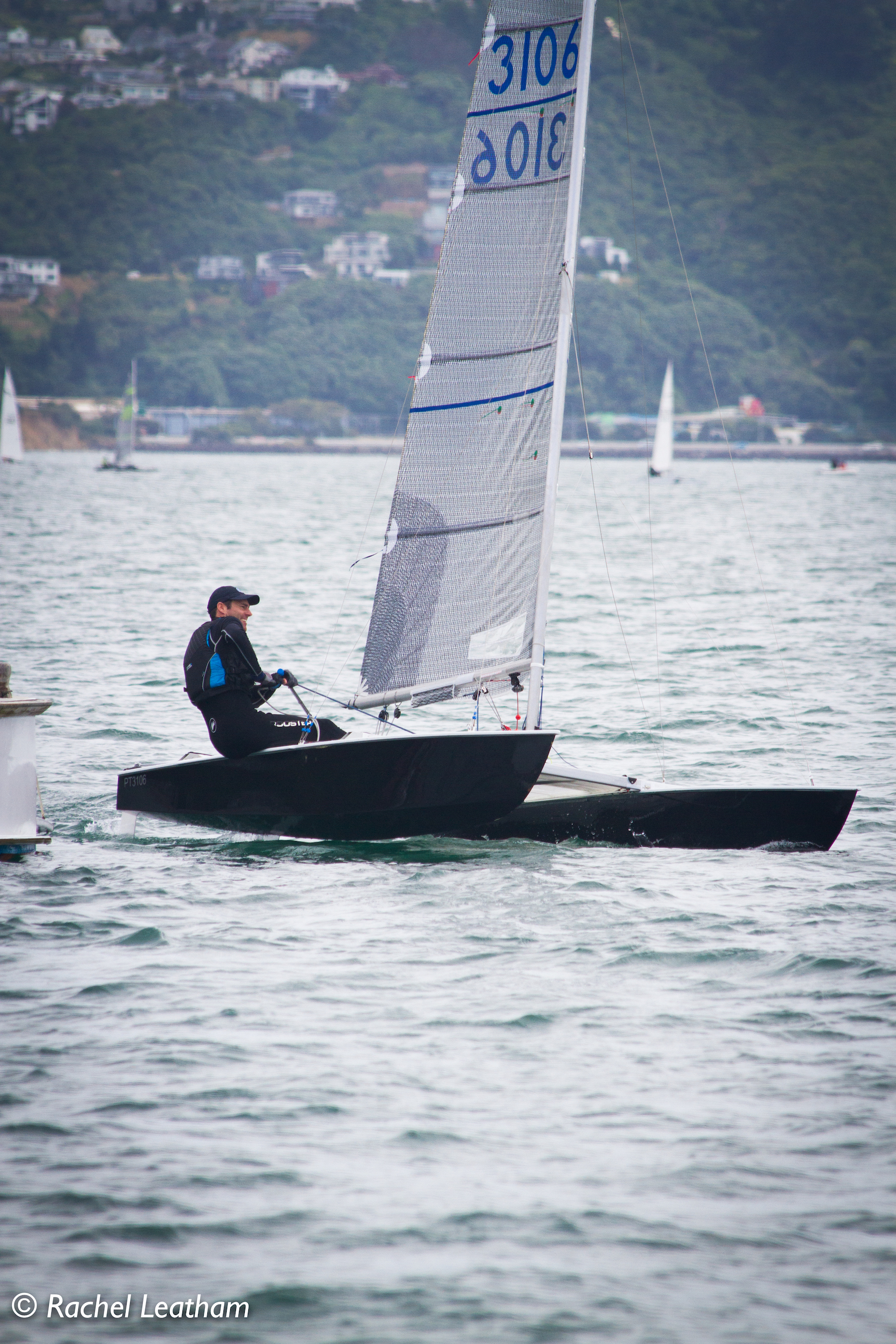 The Gul Hydr8 Buoyancy aid has the added features of being shaped to accommodate a harness hook and also has a Hydration pack attachment available to purchase, to be used GM0371 Hydr8 1L Hydration Pack ideal for High energy watersports.
2018 New Zealand Race Board Champion Ian Young wearing his Hydr8 Buoyancy Aid.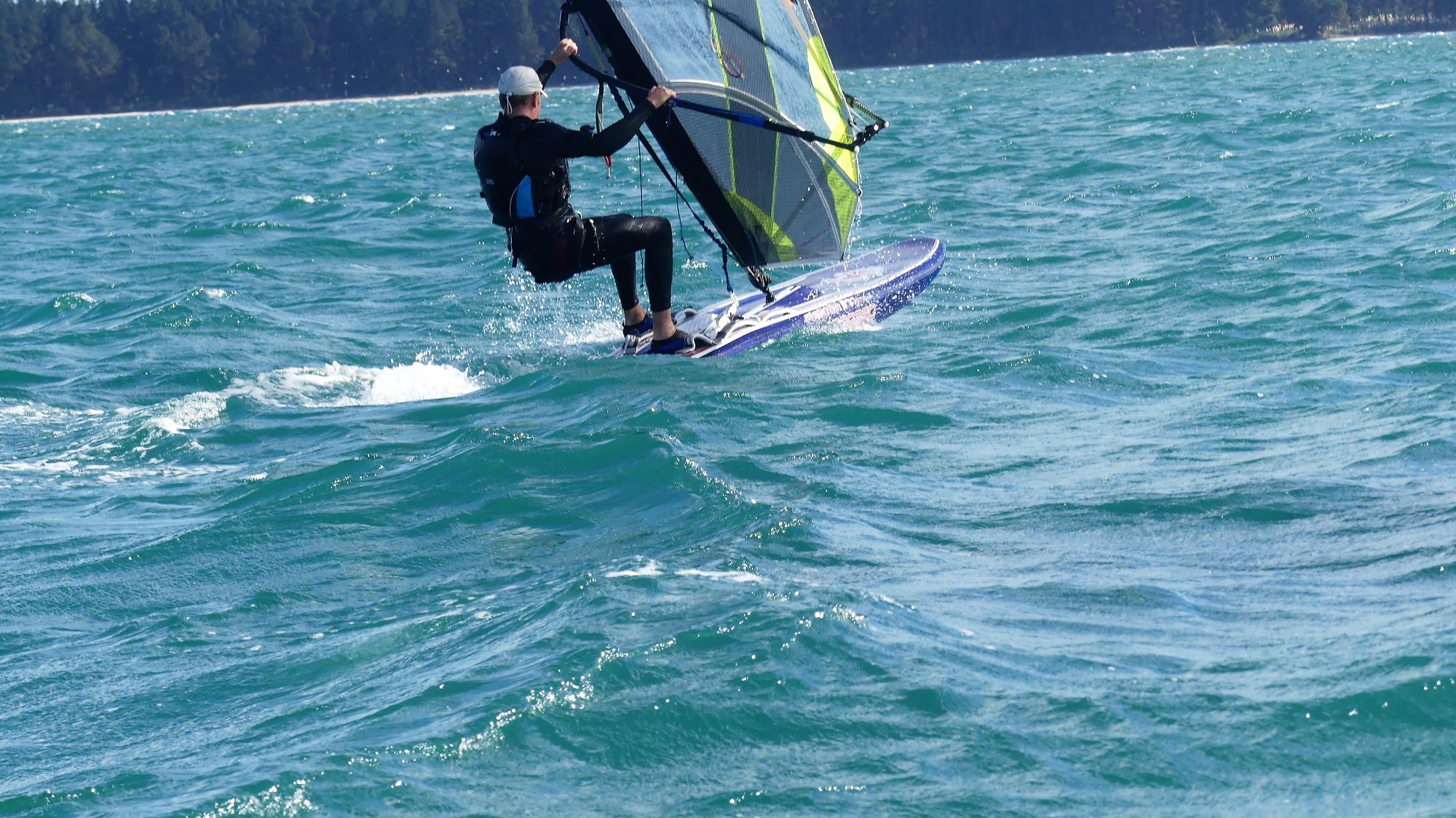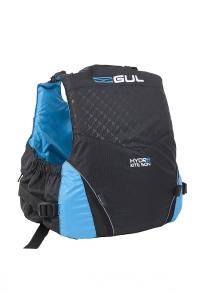 Back image
50N buoyancy

ISO 12402-5 approved

Durable Rip-Stop CE approved nylon

Supersoft, lightweight PVC foam

Integral webbing reinforcement

High trapeze cut

Self-draining pocket

Elasticated shoulders

Adjustable side straps and waist belt

Reflective piping for safety

Adjustable webbing thigh straps (Junior size only)

YKK side zip

Shaped to accomodate harness hook

Hydration pack attachments to be used with GM0371 HYDR8 1L hydration pack

Multi purpose buoyancy vest
| SIZE | WEIGHT(KG) | CHEST (CM) | BUOYANCY (N) |
| --- | --- | --- | --- |
| JNR(XXS) | 30-40 | 80-85 | 35 |
| XS | 30-40 | 85-90 | 35 |
| S | 40-60 | 90-95 | 40 |
| M | 60-70 | 95-105 | 45 |
| L | 70+ | 105-115 | 50 |
| XL | 70+ | 115-125 | 50 |
| XXL | 70+ | 125-135 | 50 |
| | | | |