---
GUL 2.5mm Dry Glove
GL1233
GUL Neoprene Dry Glove 2.5mm
The Gul neoprene dry glove uses 2.5mm neoprene, internal liquid seams combined with dry inner wrist gasket to keep your hands super warm and as dry as possible. The extended wrists and adjustable wrist strap provide a watertight seal. Feature non-slip durable palms.
Features:
2.5mm neoprene
Internal liquid seams
Non-slip durable palms
Dry inner wrist gasket seals
Adjustable wrist straps
Non-slip durable palms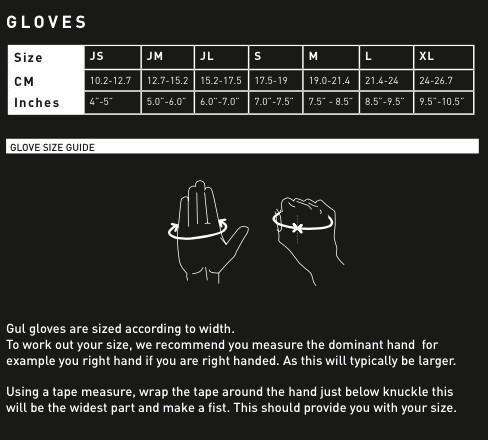 Aftercare:
Your wetsuit gloves have been made from carefully selected materials to give the best combination of durability and performance. With the correct care you will gain the maximum life from your suit. Always rinse your gloves after use in clean water using a mild detergent if necessary. Please don't use any solvents or other chemicals to remove stains or marks from your wetsuit gloves as this can cause damage. Protect your gloves from sharp or abrasive objects. Ensure the gloves are the correct size and do not pull the ends of fingers or wrists to remove.