---
GUL Flexor Glove 2mm
GL1225
Flexor Glove 2mm
The 2mm Flexor Glove uses X-Flex flexible neoprene and liquid seam waterproof construction to give a super warm yet flexible glove. Glued and blindstitched seams minimise flush whilst Titanium 2 neoprene reflects the heat back in allowing you to stay in the water for longer.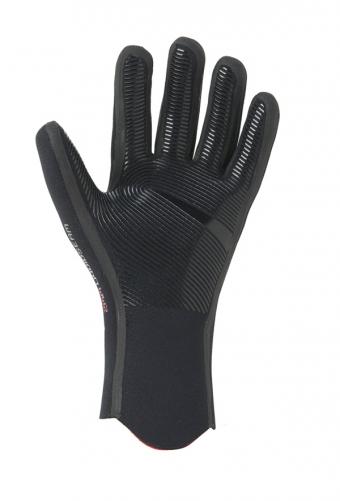 Tech Guide:
X-FLEX: throughout for flexibility
New Heat retention polypropylene hollow fibre liner
Liquidseam: waterproof construction
Glued and Blindstitched to minimise flush
Pre-shaped for ultimate comfort
Ultra-grip-flex palm gives grip and durability
Extended raw wrists providing a better seal
Pull tab for easy access
Titanium 2: lining reflects the heat back in
Aftercare:
Your gloves have been made from carefully selected materials to give the best combination of durability and performance. With the correct care you will gain the maximum life from your gloves. Always rinse your gloves after use in clean water using a mild detergent if necessary. Pay particular attention to remove any sand or foreign matter from the zips. Please don't use any solvents or other chemicals to remove stains or marks from your gloves as this can cause damage. Do not force zips and if possible get someone to pull up the zips for you, pulling zips up not across. Protect your gloves from sharp or abrasive objects. Ensure the gloves are the correct size.