---
Exocet XMove High Speed FreeRide Carbon Pro. Great Price for a limited time only!!
XMove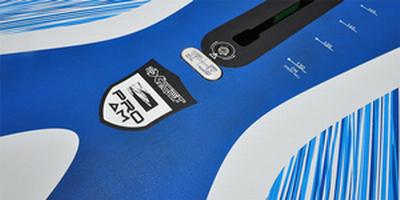 PROGRAM // FREE RIDE
Ideal in flat water freeride conditions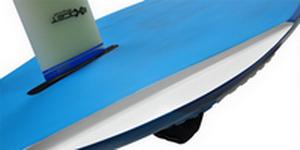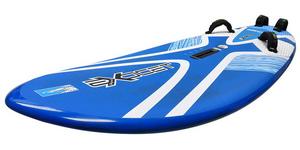 FACTS
Really fast early planning in all conditions because of a straight rocker line and a Vee under mast foot.
Board for all wind conditions and choppy conditions, really easy to handle
Amazing ability and directional with its Vee, easy to manoeuvre despite its width.
Really fast in straight line, able to compete againstfree slalom boards when conditions become tough.
Outstanding acceleration with the new "Torro tail and recess" while keeping perfect control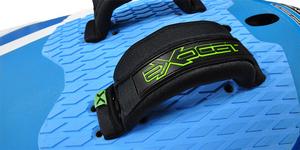 FEATURE
Equipped with G10 CNC fin
DDSA (Double density shock absorber)
4 footstraps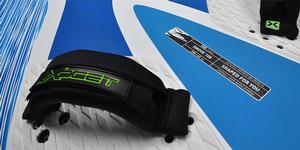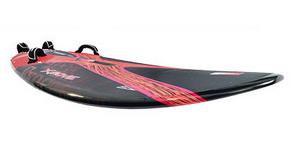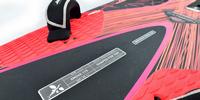 RRP of $3,499 for the CARBON and $2,739 for the SILVER .
Be quick to secure yours now at our fantastic prices!
Based from the R&D of the Xcross, the new Xmove range will come in 3 sizes 108, 119, 138 with a fairly narrower and straighter outline versus the Xcross.
This new line is aimed for high speed freeride with amazing ability in manoeuvres.
The volume and rail thickness have been increased to optimize power and comfort in all conditions, the result is a board line dedicated for sailors looking for maximum freeride speed & manoeuvrability from choppy to flat water.
The XMove are available in 2 construction methods -
**Carbon for ultimate performance and
**Silver for performanceand durability.
X.Move are pure Freeride/Freemove boards, easy to handle (early
planing), easy to turn (manoeuvrability) and perfect slide abilities, great
speed and control potential. It's a program between Cross IV and
SCross.
SPECIFICATIONS

| | | | |
| --- | --- | --- | --- |
| Model | XMOVE 108 | XMOVE 119 | XMOVE 138 |
| Volume | 108 litres | 119 litres | 138 litres |
| Length | 235 cm | 239 cm | 239 cm |
| Width | 69 cm | 75 cm | 80 cm |
| Weight Carbon | TBC | TBC | TBC |
| Weight Silver | TBC | TBC | TBC |
| Fin | Exocet Xcross G10 CNC 34 cm Power | Exocet Xcross G10 CNC 38 cm Power | Exocet XcrossG10 CNC 40 cm Power |
| Sail size | 4.2 – 8.0 m2 | 4.5 – 8.4 m2 | 5.0 – 9.0 m2 |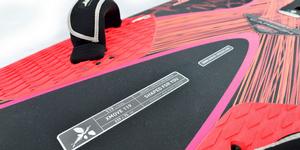 A review by Angus:
If you are hunting for a modern versatile freeride board check out this review of the 2015 X Move carbon 119.
After having a short test ride i was very impressed with the XMove carbon 119. The board features a wide but thin outline with a fairly narrow tail and a fast rocker line. The construction and finish was top quality and very light. On the water the foot strap position was very natural making for a comfortable stance on the board. Despite the water conditions being very chopping the nose trimmed flat. Jibing the X Move was very impressive, the rail engaged easily and held a smooth arc making for fast and satisfying turns. Overall this new generation of free ride boards has opened up huge possibilities for ease of use and the ability to sail in a range of conditions. I highly recommend this board to anyone looking for a versatile, manoeuvrable, fast free ride board as i am convince this is the best on the market.