---
Exocet S-Line FreeSlalom - Check out our great price
SCarbon Pro
PROGRAM // FREE SLALOM - FOIL READY
Ideal in flat water freeride & freeslalom conditions
FACTS
New shape and rocker line
Really fast on the plane, able to compete against slalom boards.
New outline and rail for instant acceleration while keeping perfect control
FEATURES
Equipped with G10 CNC fin
Double density shock absorber
4 * footstraps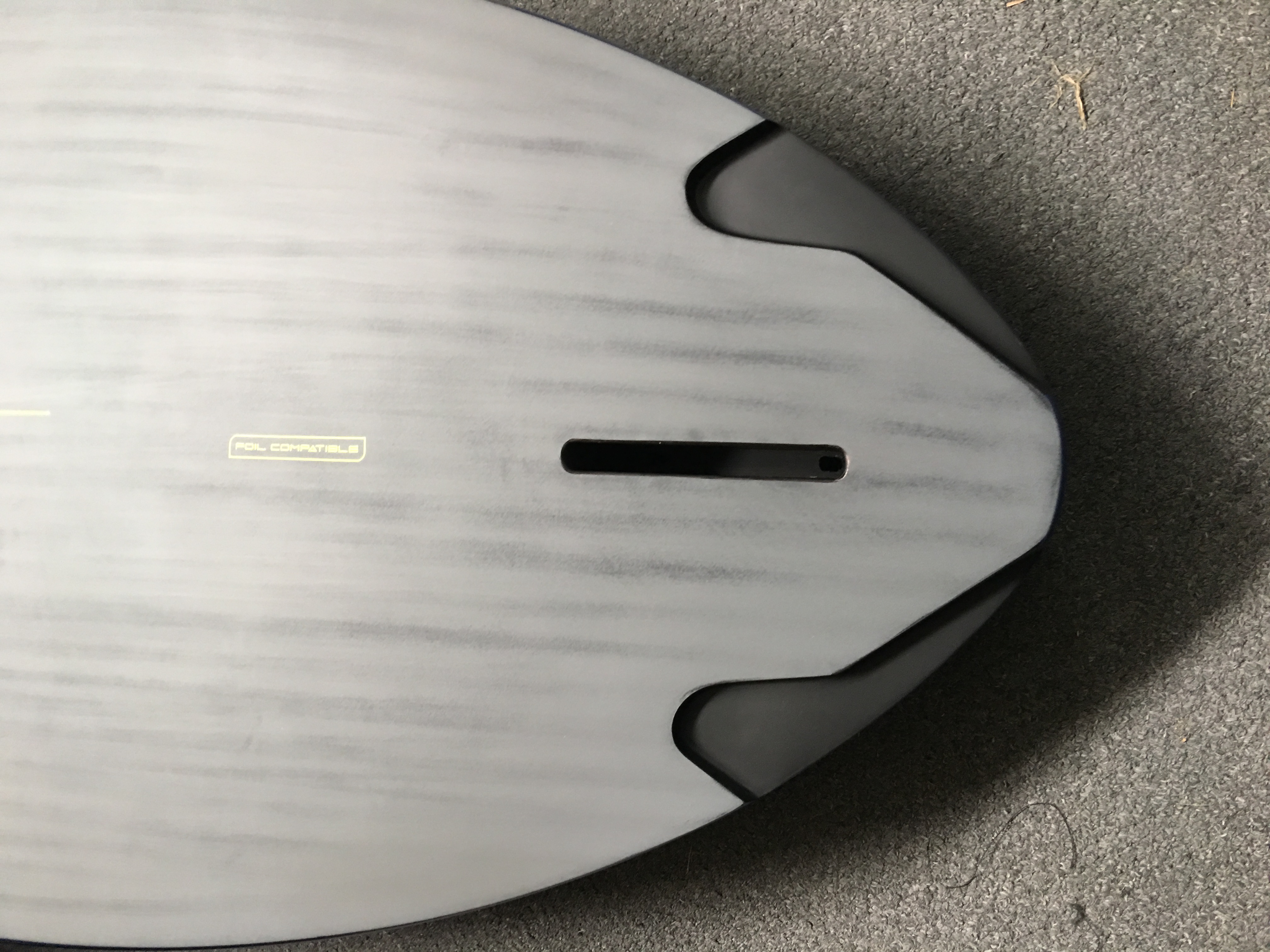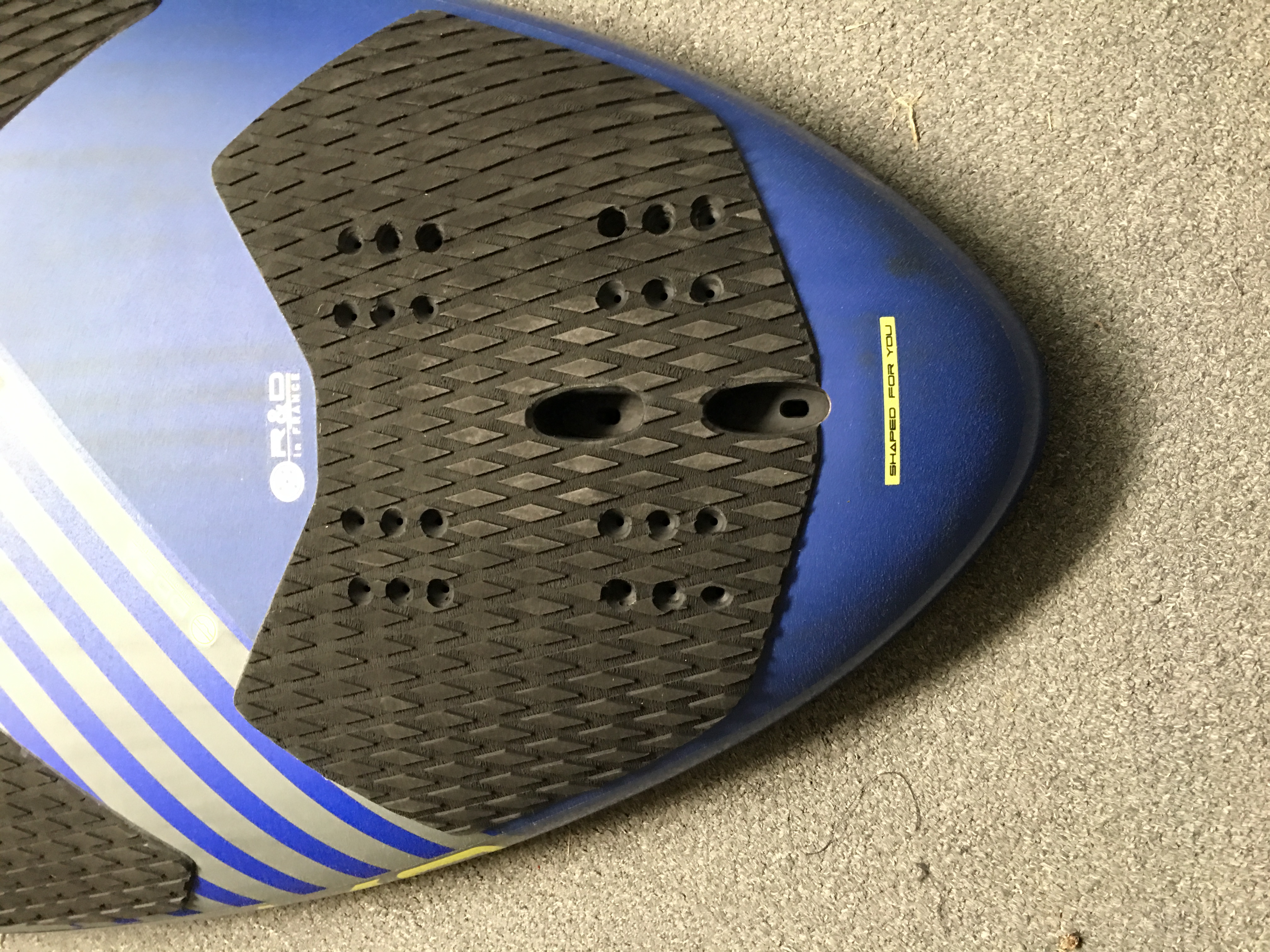 CONSTRUCTION
Molded semi-custom
Custom finish
Construction : 160gr Biax Carbon , 80kg/m3 PVC hull and deck, structural reinforcements on the rails.
CARBON SANDWICH LIGHT
Unfinished sanded
Glass # 60gr
Wood & glass # 160gr patch
Carbon Bi-axial # 160gr
PVC 80 kg/m3
Glass # 60gr
SLine has been developed for Freeslalom, based on RS slalom boards development, they are for every sailors who like to go fast with good upwind abilities, great accelerations , easy to gybe and also really comfortable in choppy conditions.
S.Line program is between X.Move, Scross (Freeride) and RS programs.
RRP of $3.500 for the S3 & S4 CARBON and $2,800.00 for the S3 & S4 SILVER .
Secure yours now!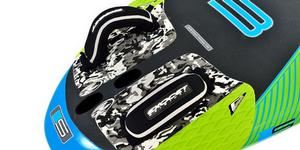 S LINE
HIGH END PERFORMANCE
The S line is a new board range for Sailors looking for high end performance associated with great ease of use.
The S line emphasis instant planning, high speed & easy manoeuvres, the volume distribution and thickness are designed for sailors looking for an increase of volume combined with a fairly narrow width.
As a result of the amazing experience of the RS line the S 3 and S 4 will offer high end performance with a great mix of ability in manoeuvers due to a deep Vee under the mast foot.
The S line comes with top quality footstraps as well as a CNC fin designed by our shaper Jean-Marie Guiriec.
The S line is available in two construction methods, Carbon for ultimate performance and Silver for performance and durability+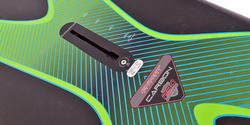 FEATURES
DDSA: Double Density Shock Absorber
E.U.R.: Exocet Unique Ride
QC: Quality Construction
D.S: Double Sandwich construction including

New generation biaxial fiber glass
New Footstraps, Super Comfortable and easy to adjust
SPECIFICATIONS

| | | |
| --- | --- | --- |
| Model | S 3 | S 4 |
| Volume | 110 litres | 122 litres |
| Length | 235 cm | 235 cm |
| Width | 67 cm | 73 cm |
| Weight | TBC | TBC |
| Fin | Exocet G10 CNC 40 cm Tuttle | Exocet G10 CNC 46 cm Tuttle |
| Sail size | 5.7 – 8.4 m2 | 6.3 – 9.0 m2 |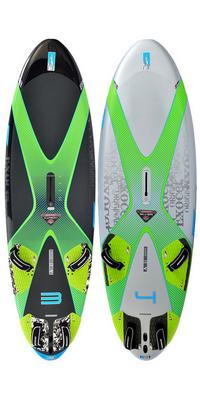 PRO AM - PROGRAM // FREE SLALOM
Ideal in flat water freeride & freeslalom conditions
Model
S3
S4
S5
S6
Volume [litres]
110
122
138
149
Length
235cm
235cm
250cm
232cm
Width
67cm
73cm
78cm
90cm
Weight
7.4kg (-+6%)
8.1(-+6%)
8.8kg(-+6%)
9.4kg(-+6%)
Fin

Exocet G10 CNC

40cm Tuttle

Exocet G10 CNC

46cm Tuttle

Exocet G10 CNC

48cm Tuttle

Exocet G10 CNC

52cm Tuttle

Sail
5.7-8.4m2
6.3-9.0m2
6.3-9.0m2
7.8-11.0m2
FACTS
Really fast early planning in all conditions because of a straight rocker line and a Vee under mast foot.
Really fast in straight line, able to compete against slalom boards.
Outstanding acceleration with the new "Torro tail and recess" while keeping perfect control
FEATURE
Equipped with G10 CNC fin
DDSA (Double density shock absorber)
4 * footstraps