---
AFS - Performance 105.R
AFS-WIND-105
Only dedicated to performance.

The Wind 105.R is the race version of the Wind 90. The profile of the shaft is the same but
the length has been increased to 105 cm. Driving is safer at all speeds in the chops and the
swell. The counter-grain is facilitated.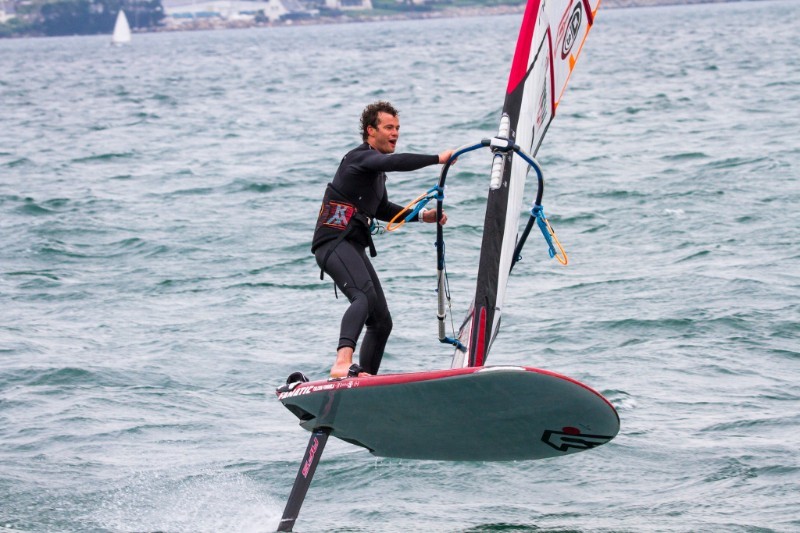 The fuselage is the same as that of the Wind 90.

The Wind 105.R is available with the R-800 wings or with the R-800/R-750 combo. The
R-800 wings have a special profile, thick, with a lot of lift, really efficient in light and medium
winds, to perform during the upwind and downwind runs. The small chord authorise big
Vmax, to obtain the best VMG during your races.

The R-750 have been designed to reach the maximum speed in medium to high winds.
Thin, small chord, they're really fast !

Shaft / fuselage construction: monolithic C100 Carbon Prepeg T700 + high module T800.
Wings construction : monolithic C100 Carbon Prepeg T700.
Front Wings R-800 width : 800mm
Front Wings R-800 area : 752 cm2
Front Wings R-750 width : 750mm
Front Wings R-750 area : 737 cm2
Fuselage length: 885mm
Mast Height: 1030mm
Deep Tuttle Box.
AFS Wind 105: All tests done to date are showing this is the fastest foil available on the market! User friendly on a Freeride the AFS105 is technically advanced to achieve the highest level of performances. While we realized some riders had experienced spin-outs with this foil, we spent another few weeks of R&D to optimize its shape even further. Pretty thick, the front wing does not allow any variation in its construction and we have enhanced our production process accordingly. All test carried out now guarantee we are able to deliver you with perfect wings.
The AFS105 is user friendly but capable of cruising speeds in excess of 30 knots… The very last developments made on the 800R wing enabled us to improve our production and we are very soon to deliver R-750 wings to those who ordered the "2 wings" pack.