---
Windicator W285 Off-Shore Racing
W285
Suitable for yachts 4 to 8 metres.
Fitted with Reflective Sheeting for Night Time Sailing.
Includes Mast Bracket & For-deck Mount & Reference Arms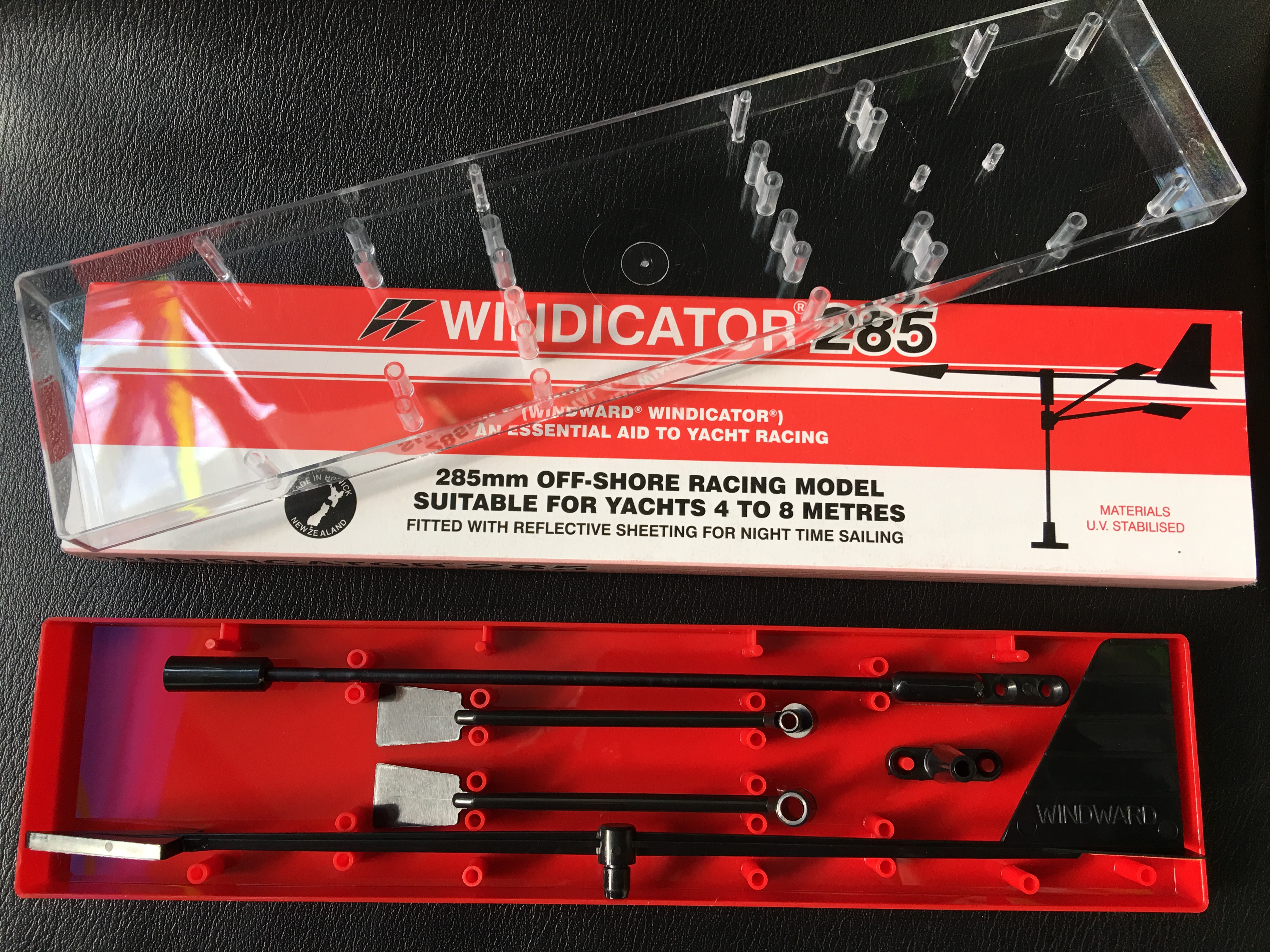 * Increase or decrease the angle of the reference arms to suit your boats windward performance
* Hard wearing acetal bearing will ensure long ife and very free movement of vane arm.
* Accurately balanced 100% accurate in 2 knots of wind.
* Vane arm length 285mm (11")
* Weighs only 23 grams
PROUDLY MADE IN NEW ZEALAND