---
Rooster ThermaFlex Top
RTFT
The ultimate Neoprene top for all seasons.
Thermaflex fabric to provide a solution for sailors and paddlers who require warmth when in the water, but coolness whilst above it.

Made from ThermaFlex 1.5mm SuperStretch Neoprene for unrestricted movement and superior knock protection.

This top can be worn either on its own, under your Long John/Hikers or over a Rooster Poly Pro Top for a super toasty combination.
Developed by Rooster, Thermaflex is a close fitting, performance top with amazing insulating properties
Provides an additional protective layer from knocks and scrapes around the boat

Perfect worn on its own in the Summer, on top of a PolyPro, and super warm in between a PolyPro and a Pro Aquafleece as an extra insulating layer in Winter

Also available in female sizes: 8,10,12,14 and 16.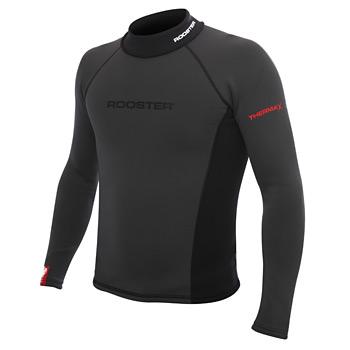 Therma Flex Top Sizing Chart:
JL
XS
S
M
L
XL
2XL
Height
cm
<158
<5´2"
158-163
5´2"-5´4"
163-170
5´4"-5´7"
170-178
5´7"-5´10"
178-186
5´10"-6´1"
186-188
6´1"-6´2"
188-191
6´2"-6´3"
in
Chest
cm
76-85
30"-33"
85-92
33"-36"
92-97
36"-38"
97-102
38"-40"
102-109
41"-43"
109-119
43"-46"
119-125
46"-49"
in
Waist
cm
66-71
26"-28"
71-76
28"-30"
74-76
29"-30"
79-84
31"-33"
87-94
34"-37"
97-102
38"-40"
104-109
41"-43"
in
Washing
We recommend hand washing in warm soapy water and allowing to air dry.


REVIEW:
"I have worn the Thermaflex top on its own under my buoyancy aid for much of this years summer months when I wanted to be cool but couldn't decide if a rash vest on its own would not be enough protection against wind chill. The top has exceeded my expectations on the water and I'll be wearing it under my Aquafleece this winter" - Steve Cockerill (Multiple World Champion)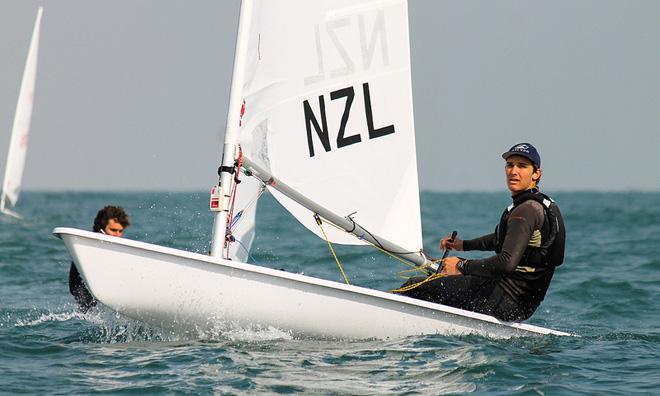 Tom Saunders wearing the Therma Flex Top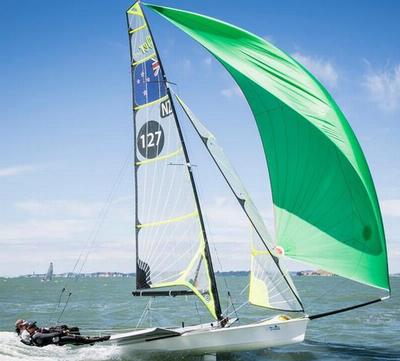 Logan Dunning Beck & Jack Simpson using Thermoflex Top
Item Reviews
Kim Moss
The Therama Flex is an awesome top to wear in the winter and in the summer time. This is because when it is cold it will keep you warm and when it is hot it will keep you cool. The fabric is fantastic because it is stretchy which makes it easy to put on and comfortable to sail in.
Ryan lo
I have been using the thermaflex since opti days. It's something I would wear to keep me warm and the fabric doesn't restrict my movements.
Craig L
What a great bit of kit. First time out was very cold wind chill and kept me warm while paddling, sun came out and it kept me cool on the paddle home. Cheers guys