---
The Rooster Race Bib is designed to provide a streamlined, catch free fit when worn over the top of a buoyancy aid.
The snug fitting lycra stretches over buoyancy aids and trapeze harnesses to minimise snags on sheets, trapeze and control lines and prevent tiller extensions getting hooked underneath shoulder straps.
Whether you need a unique colour bib for team racing or looking to hold your buoyancy aid close to your body for a tangle free sail, the Rooster Race Bib is perfect.
It combines a silicone waist gripper, strong elastic shoulder seams and our high quality lycra for a reassuring hold-in feel. We think once you have tried it, you will always wear one.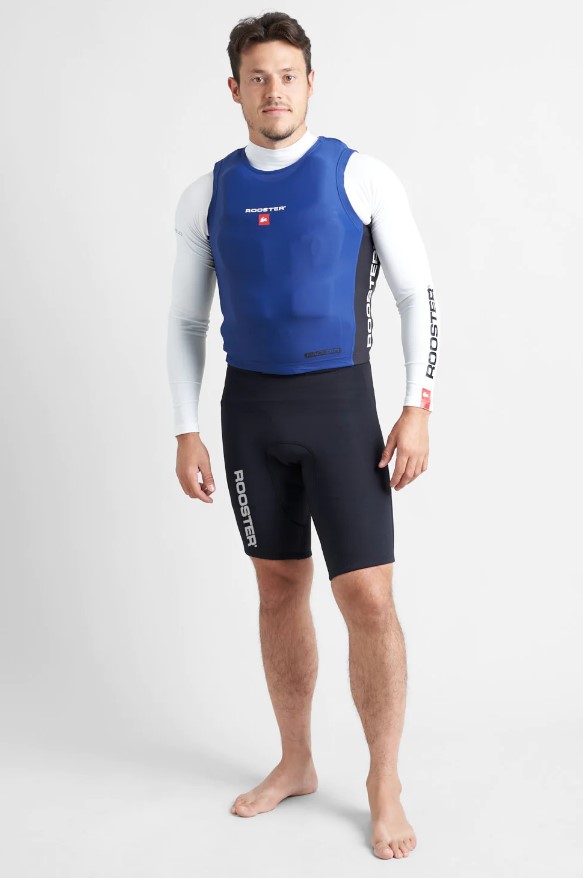 Washing
We recommend hand washing in warm soapy water and allowing to air dry in the shade.