---
Point 7 Slalom Seat Harness
P7 Slalom seat harness
Full contact windsurfing is how our PWA riders want their seat harness.
Designed using a minimal structure with no padding to keep the direct feeling of the sail, giving the comfort needed to achieve great average and top end-speeds with full control!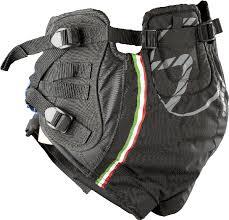 The harness can be adjusted to the millimetre ensure the optimal fit, comfort and output from your entire rig.
RRP OUR PRICE
$250 $225