---
S!ck 9G : It's PLAYTIME!
For who: This is the sail for the youngsters who wants to have the same qualities in their sail as the adults.
Balanced and scaled for the smaller people!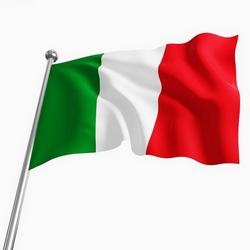 Its all in the details…..
Taking the characteristics of the Salt 3G wave sail, the all new S!CK has been uniquely designed to accommodate the youngest and lightest of riders, ensuring a responsive rig delivering the same flexibility and dynamic as a standard sized rig for mature sized riders.

Constructed using only pristine UV resistant materials, the S!CK balances reduced weight features with durability, whilst providing maximum agility and manoeuvrability on the water. The 4-batten construction gives full support to the sail body ensuring stability in a wide wind range, drive and ease of use. The S!CK's wide range makes it the perfect sail for everything from flat water sailing, to freestyle or battling the elements in the waves.


The S!CK is the perfect companion for the next generation of windsurfers, ensuring that the fun factor is maintained, without any restrictions.

Tuning: It's simple! Once you have inserted mast the main points to look at for correct tuning are the following: Downhaul tension and batten tension. Outhaul tension you can vary according to wind strength.
Downhaul Tension: When applying downhaul, you notice the sail material between batten 1 and 2 from the top, gets loose. A horizontal 'u' shape will form from the loose material. The 'U' will have to be loose until the front end of the mini batten. Do not downhaul beyond this point. Minimal downhaul is therefore needed! The battens have to reach to the centre of the mast diameter.
No need to look at other areas to check the correct downhaul setting. If you follow the specs given on the sail, with a Point-7 extension you will get it to the right trim immediately. For more speed and less manoeuvrability orientated riding, pull an extra 1cm downhaul. All sail sizes need a 300 mast. 2 choices are available at the moment. One is the S!CK mast 300 weighing a mere 800grams, the other is the 300cm Skool mast which weighs a kg.
Batten settings: Put good tension till you will see the profile on batten 1 and 4 from the top. The other battens need just enough tension to remove wrinkles. Don't over tension.
Outhaul settings: Keep the outhaul positive 2cm in light wind and add up to 4cm in stronger conditions.
| | | | | | | | | | | | | | | |
| --- | --- | --- | --- | --- | --- | --- | --- | --- | --- | --- | --- | --- | --- | --- |
| Size | Luff | Mast | Extension | Boom trim | Boom | KG (+-5) | Top | Battens | Clew | RDM | Extension | ALU+ | Harness Lines | Vulcano |
| 2,4 | 283 | 300 | 2 | 126+-2 | 128 | 2.2 | Vario | 4 | 1 | SKOOL S!CK | 32rdm | Kids Boom | QR | Yes |
| 3,1 | 300 | 300 | 2 | 138+-2 | 140 | 2.4 | Vario | 4 | 1 | SKOOL S!CK | 32rdm | Kids Boom | QR | Yes |
| 3,8 | 328 | 300 | 30 | 148+-2 | 150 | 2.6 | Vario | 4 | 1 | SKOOL S!CK | 32rdm | Kids Boom 140 | QR | Yes |