---
Laser FOIL Bag - Holds All - Rooster
LBB/LFB
HOLDS ALL YOUR FOILS TOGETHER - GREAT DESIGN!
Holds all foils including Tiller & Extension, plus has pocket for battens, clew strap, ropes etc!!
This foil bag carries the Laser® daggerboard and rudder in a snug zipped up bag and has the added feature of a mesh pocket on the side to hold all your ropes.
Also with a side pocket for your Rooster tiller & extension.
Length
Width
cm
in
cm
in
120cm
47.25in
35cm
13.8in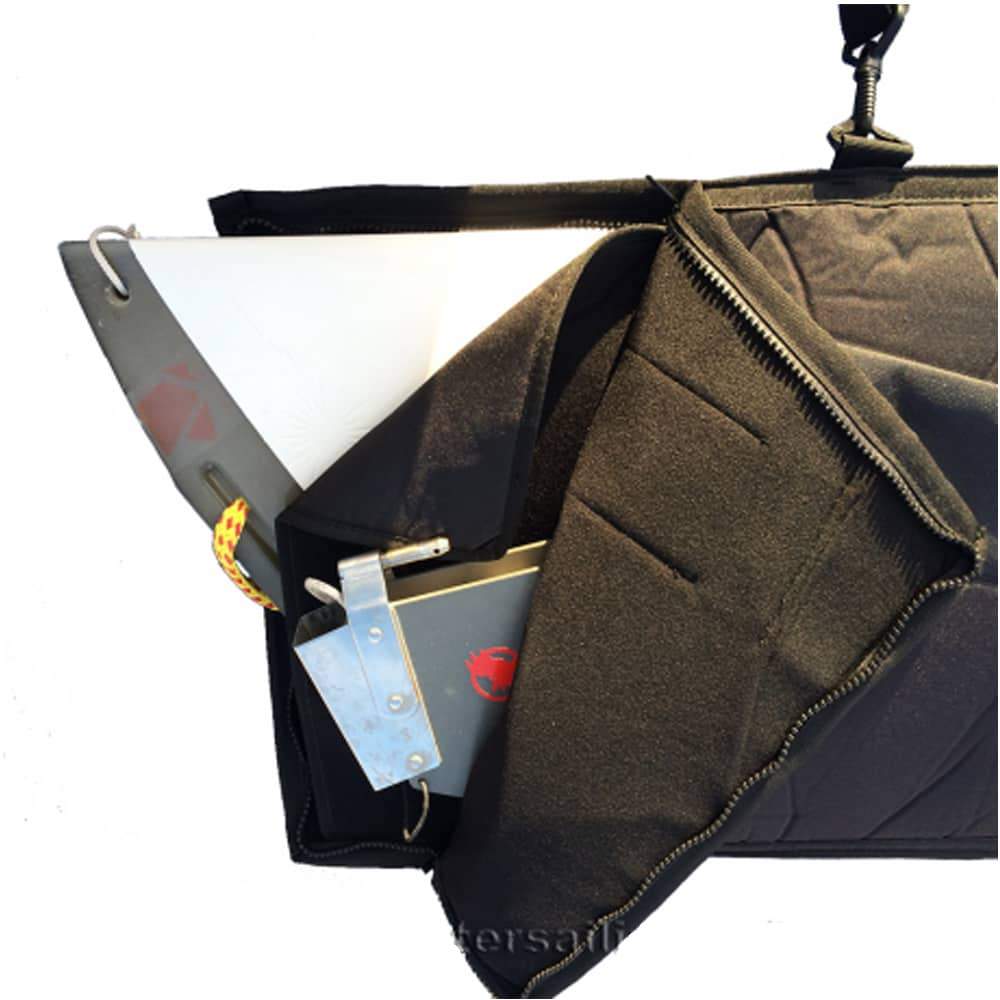 Now one side has coloured silver to reflect heat from the sun and help prevent your foils from warping in the heat.