---
Gul Windward Hike Pad Pro
GM0372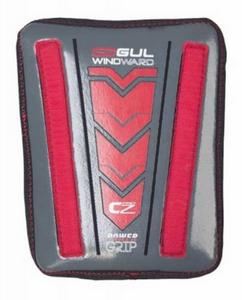 Sold as a pair
The Windward Hike Pad Pro composite construction, includes five layers. Combining to create a durable and longer lasting pad. Built in Power-Grip creates a custom fit, the wearer can insert the pads in to any Gul hiking enabled wetsuit with ease.
The five layer construction gives a more flexible fit, including webbing and batten protection, to protect the upper leg from any rubbing or damage to the skin that hiking may cause.
Pressure battens spread the load minimising pressure points, helping you hike comfortably for longer.
The Windward pad also includes a super soft lining for extra comfort.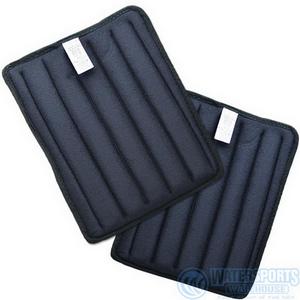 How to place the pad inside your garment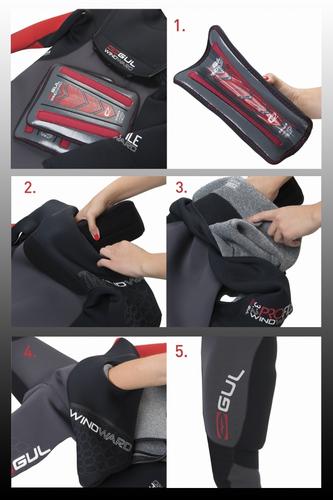 Available in Sizes:
S- 22CM X 20CM

M-25CM X 20CM
L-28CM X 24CM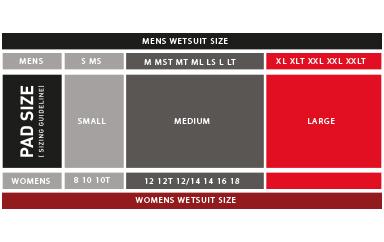 Suitable for all Gul hiking enabled Wetsuits
Lightweight, durable new pad system
DURATEX POWERGRIP: high power grip with a durable outer shell helping the pad stick
Velcro connection points

Fibre glass battens encased within webbing protection core

Super soft plush lining, to prevent rubbing on thigh area
Seam lock Lycra binding for softer rounder edges
Nylon mesh storage bag
Your pads have been made from carefully selected materials to give the best combination of durability and performance. With the correct care you will gain the maximum life from your pads. Always rinse your pads after use in clean water using a mild detergent if necessary. Pay particular attention to remove any sand or foreign matter from the zips. Please don't use any solvents or other chemicals to remove stains or marks from your pads as this can cause damage. Protect your pads from sharp or abrasive objects. Ensure the pads are the correct size and do not pull the ends to remove.
Guls Windward Hiking Pro Pads are suitable for all Gul hiking enabled Wetsuits:
Profile Windward Mens 3/2 Zipless Blindstitch Steamer
Profile Mens 3/2 Front Zip Long John
Profile Mens 3/2 Front Zip Shorti
Profile Mens 3/2mm Front Zip Short Arm
Profile CZ Womens 3/2 Blindstitch Steamer
Profile CZ Mens 3/2mm Blindstitch Steamer
Profile Womens 3/2mm Blindstitch Steamer
Profile Mens 3/2 Blindstitch Steamer