---
GUL Swami Womens Short Sleeve Lycra Rashguard UPF50
RG0330
GUL's UV protection range offers UPF50+ sun protection.
UPF protection refers to any type of apparel which protects against damaging UVA and UVB rays. UPF50+ is the maximum protection offered from sun protection apparel, blocking 97.5% of the sun's UVA and UVB rays.
Everyday clothing offers very little sun protection. For example, a typical summer t-shirt offers only 7-15% protection (much less when wet) against the suns harmful rays. For exposed parts of the body not covered by this garment you should apply a SPF sunscreen.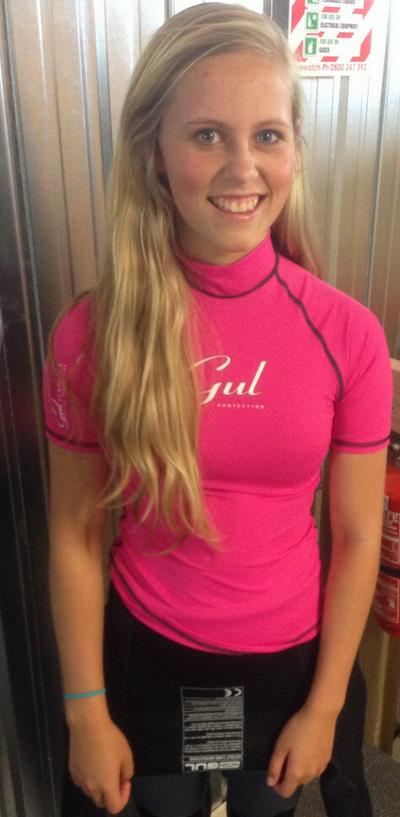 FEATURES:
UV Shield: UPF 50+ sun protection
Flatlock seam construction for strength and comfort
92% Nylon/ 8% Spandex
Available in Black, Pistachio and Magenta (pictured)
SIZES:
Please note these are small fitting, so you may have to go up one or two sizes from your usual dress size.

Wetsuit neoprene is lapped together and then stitched, this creates a flat, flexible and comfortable seam. Flatlock stitching can be identified by a band of interlocked thread on both sides of the wetsuit, sometimes using a coloured thread for visual effect.