---
GUL Summer Full Finger Glove - 50% off GREAT PRICE
GL1239
GUL Summer Full Finger Glove
Spandex backed with soft Amara palm with foam padding, stylish comfortable and ergonomic - the perfect summer season sailing glove. Featuring adjustable wrist strap and grip patch.
The Race Boat range offers protection and lightweight freedom of movement. These Garments provide a performance weight, breathable, waterproof and windproof layer. Designed using Guls technical 4-layer fabric for extreme wet, cold and windy conditions.
All seams are fully taped for long lasting extreme water proofing.
FEATURES:
Grip patch

Soft Amara palm with foam padding

Spandex backed

Wrist strap

Pre-shaped for comfort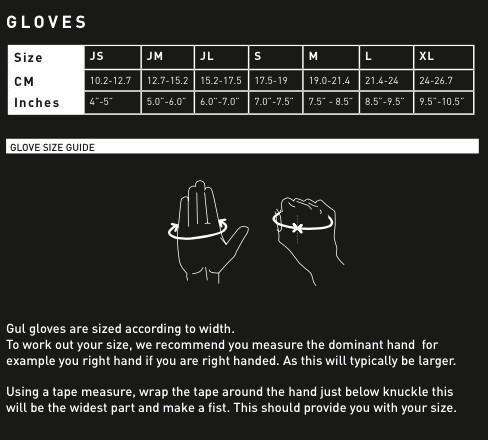 Team Gilmour 2014!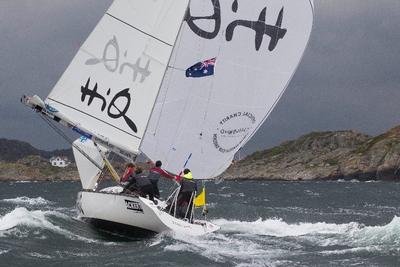 Introducing Gul Performance Apparel official clothing supplier for Team Gilmour
Earlier this year Team Gilmour partnered up with Gul Performance Apparel as our clothing supplier. Not only is it important to look the part as a match racing team it is also important to have the right gear for the correct application, Gul gear has easily achieved both of these target and some. Gul has provided TG with everything we need, from the warmest wet weather gear (for those colds winters days) through to advanced technical kit for day to day sailing use and everything in between, including; gloves, hats, beanies, bags, backpacks, compressions and deck shoes.

Each Team Gilmour member has their preferred bit of Gul kit which is ideal for their specific job onboard.

Dave doesn't leave home with out his Code Zero Dry Pak 20 Litre Dry Back Pack and Code Zero Softshell Jacket, Ed just about sleeps in his Hyrdo Aqua Grip Shoes, Will always relies on his Gul Summer Full Finger Gloves when trimming onboard, Luke is always warm and cozy in his Code Zero Mens Jacket even on those freezing cold days and Pete chooses to wear the Code Zero Apitec Softshell Gilet for extra maneuverability on the bow.