---
GUL PRO KNEE PADS - sold as a pair
This flexible Kevlar® knee pad is a hard-wearing protective pad using double lined neoprene for durability. Adjustable elasticated straps for ease of donning. KEVLAR: protects the knee from abrasion Double lined neoprene for durability Elasticated adjustable straps
OVERVIEW


Kevlar®: protects the knee from abrasion


Double lined neoprene for durability


Elasticated adjustable straps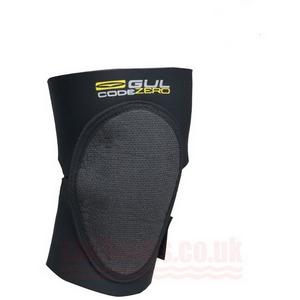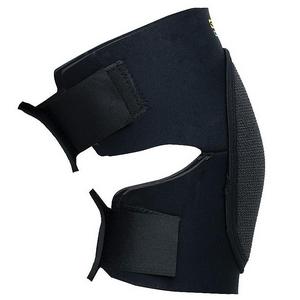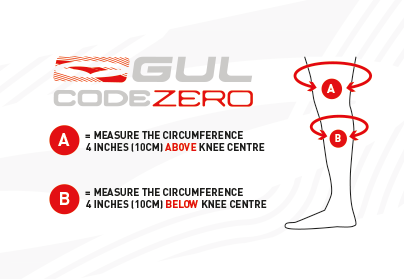 A: Leg-Circumference 10 cm/4" above the knee centre. The Values "A" and "B" in the sizing chart refer to following measures:
B: Leg-Circumference 10 cm/4" below the knee centre
SIZE

KNEE

SMALL

A

15.5-16.5"

39-42cm

B

13.5-14.5"

34-37cm

MEDIUM

A

16.5-17.5"

42-44cm

B

14-15"

36-38cm

LARGE

A

17.5-18.5"

44-47cm

B

14.5-15.5"

37-39cm


Aramid fibre is used to make a variety of clothing, accessories, and equipment safe and cut resistant. Its very strong, with five times the strength of steel on an equal-weight basis. Best known for its use in ballistic and stab-resistant body armour, Kevlar has shown its heroism in helping to save the lives of thousands of people around the world.
AFTER CARE:
Your knee pads have been made from carefully selected materials to give the best combination of durability and performance. With the correct care you will gain the maximum life from your knee pads. Always rinse your knee pads after use in clean water using a mild detergent if necessary. Please don't use any solvents or other chemicals to remove stains or marks from your knee pads as this can cause damage. Protect your knee pads from sharp or abrasive objects.