---
GUL Hydroshield Pro Long Sleeve Top
AC0089
Hydroshield Pro Waterproof Thermal Rashguard Long Sleeve
The HYDROSHIELD range uses advance 3 layer fabric technology that includes; four way stretch, durable water repellent treatment and waterproof/breathable element protection core.
The 50+ UPF protection offered makes HYDROSHIELD the perfect choice for the all-round watersports enthusiast who participlates in a variety of disciplines such as SUP, Sailing and Kayak/Canoe.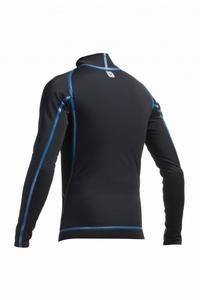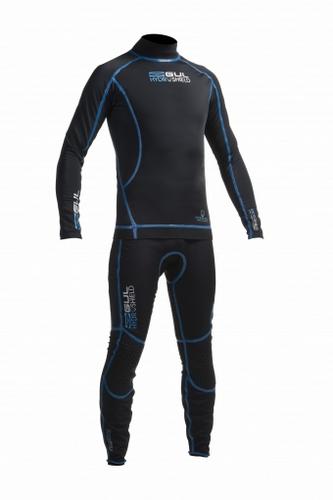 Pants also available in the same fabric
Tech Guide:
Hydrosheild 3.0: Three layer fabric with thermal
fleece lining
Four way stretch fabric
Element protection core: Waterproof/Windproof/Breathable membrane
UV 50+ UPF protection
NEONSEAM: coloured liquid seam sealed flatlock seam construction, provides 100% water seal
TECH-NECK: single layer seal
Ergonomic fit
Fabrics:
HYDROSHIELD 3.0: Waterproof-Breathable Fabric the ultimate 3-layer base layer defense system, giving you total comfort and protection even in the most extreme conditions. The water repellent 4-way stretch shell is combined with element protection core membrane. The core membrane creates the ultimate thermal and moisture-regulating system that allows the fabric to breathe but prevents water/wind penetration, however tough the environment. The inner face fabric helps wicks moisture away from the skin as well as keeping you well protected from sun with 50+ UPF sun protections.
Also available are the pants in the same fabric as above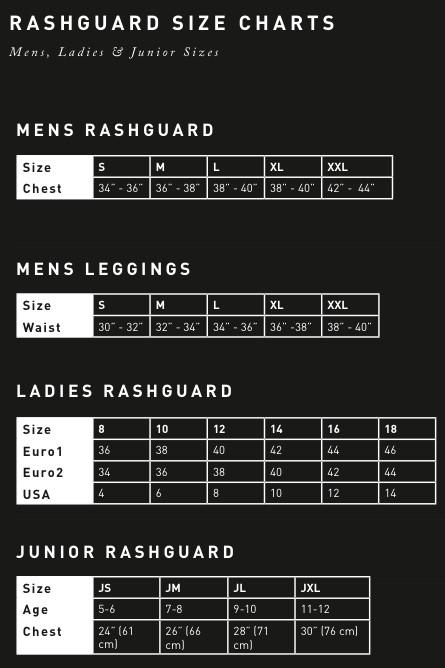 Aftercare:
Your rashguard has been made from carefully selected materials to give the best combination of durability and performance. With the correct care you will gain the maximum life from your rashguard. Always rinse your rashguard after use in clean water using a mild detergent if necessary. Pay particular attention to remove any sand or foreign matter from the zips. Please don't use any solvents or other chemicals to remove stains or marks from your rashguard as this can cause damage. Do not force zips and if possible get someone to pull up the zips for you, pulling zips up not across. Protect your rashguard from sharp or abrasive objects. Ensure the suit is the correct size and do not pull the ends of sleeves or legs to remove.