---
Gul EVO2 Protection Helmet - Very High Impact - Carbon Fibre Look
AC0103
EVO2 HELMET
The Gul Evo Helmet has been designed for most watersport use suitable for Sailing, Canoeing, Kayak and whitewater use.
This helmet is CE approved: CE EN 1385 and has been designed with a lightweight bright outer including ventilation holes.
The Evo features a fully adjustable inner to ensure a comfortable and personalised fit.
Made with a high impact ABS T-Shock shell with fully adjustable chinstrap with quick pinch release clip and integrated ear protection.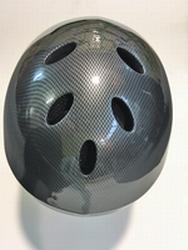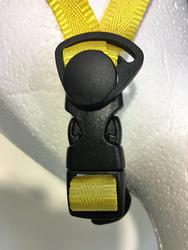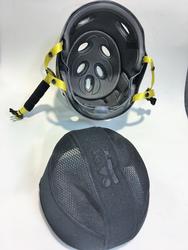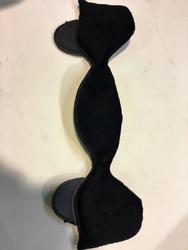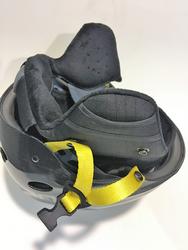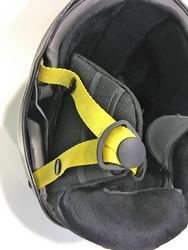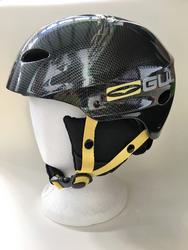 The Evo and Evo 2 are available in 3 sizes and three colourways - measure your head circumference above the ear, right around the head.
Each helmet, because of the fully adjustable Aculock system will adjust the inner head cradle to your own specification within the size adjustment for the helmet.
Ideal helmet for all watersports where impact to the head is a real threat, including sailing, kayaking, kitesurfing and wakeboarding.
With an easy to adustable Aculock band across the back, the GUL EVO 2 Helmet can be fine tuned to fit your specific head size.

Evo & Evo 2Helmet Size Guide
| | | | |
| --- | --- | --- | --- |
| Size | J | S-M | L |
| CM | 55-57CM | 57-59CM | 59-61CM |

Features
Heat sealed comfortable EVA foam inserts for optimum fit
EVO 2 super high impact , lightweight ABS T-Shock shell
Constructed to safety standard EN1385
Fully vented top, front and back for maximum airflow and comfort
High density foam impact-absorption liner with Acculock wheel center adjustable fitting system for individual fitting
OVERVIEW


ABS protection


EVA impact protection


Acculock


Ear Protection


EN approved


CE approved: CE EN 1385