---
GUL Drysuit Code Zero LADIES U-Zip
GM0373
GCX4 EVO
For extreme wet, cold and windy conditions, GCX4 EVO mechanical stretch fabric will keep you warm, dry and safe.
Gaining the optimum experience, allowing you to achieve personal goals, because the challenge never ends.
The highly advanced GCX4 four-layer 2/2 mechanical stretch fabric specifically engineered to fit the demanding use over time, whilst offering additional flexibility.
Waterproof- 20 000 mm Breathability - 10 000 g/m/24h.
All seams fully taped for long lasting extreme water proofness. • Waterproof • Windproof • Breathability • Flexability
Its contoured body panels reduce snagging, bulk and reduce windage.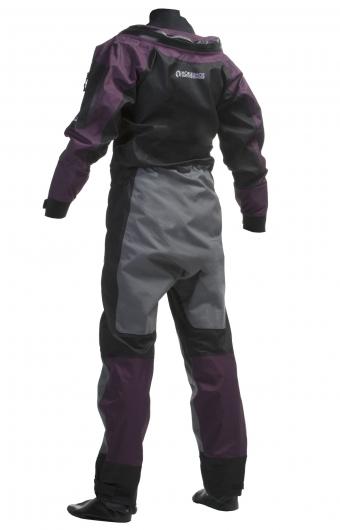 RPP Price: $900 NZD SELLING: $659
The glide skin neck and seal cuffs make it quick and easy to pop your head and hands in to while staying comfortable and sealed all around.
Tech Guide:
GCX4 EVO Breathable, waterproof, 2/2 mechanical stretch technology
100% Waterproof heat taped seams
Tough YKK AQUASEAL HORSESHOE EAZZZY ON zip system for easy donning
Glide Skin neck and cuff seal
Latex socks
CORDURA reinforced articulated seat and knees
Action fit
Contoured body panels reduce snagging, bulk and reduce windage
Articulated arms and knees
Water resistant zip sleeve pocket
Easy-grab cuff and ankle adjustment
Internal adjustable braces
Womens cut and styling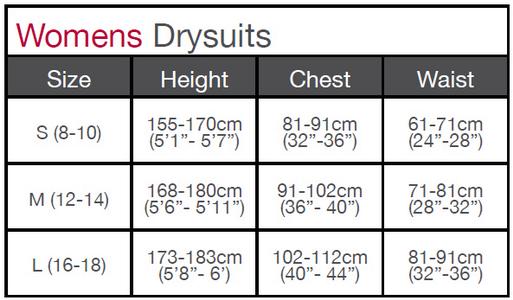 Features: HALO ZIP
This 3D body contour zip has been designed to minimise snagging and sit comfortably on the body. The high zip placement allows freedom of movement and flexibility, whilst a secondary zip guard offers protection to the YKK Aquaseal dry zip.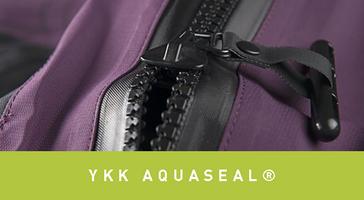 Featuring a tough YKK AQUASEAL HORSHOE EAZZZY ON zip system, for ease of donning.
Aftercare:
Your drysuit has been made from carefully selected materials to give the best combination of durability and performance. With the correct care you will gain the maximum life from your suit. Always rinse your suit after use in clean water using a mild detergent if necessary. Pay particular attention to remove any sand or foreign matter from the zips. Please don't use any solvents or other chemicals to remove stains or marks from your wetsuit as this can cause damage. Do not force zips and if possible get someone to pull up the zips for you, pulling zips up not across. Protect your wetsuit from sharp or abrasive objects. Ensure the suit is the correct size and do not pull the ends of sleeves or legs to remove