---
GUL 60 Litre Performance Dry Bag - Holdall
LU0148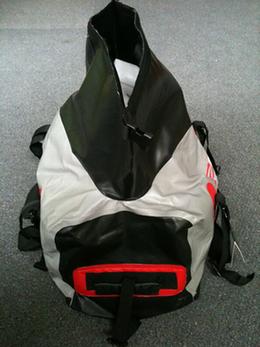 Performance Dry Holdall bag with the top unrolled and open
Dimensions:
W:60 x H:35 x D35 cm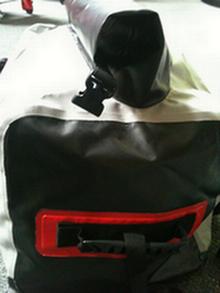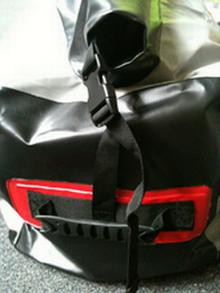 The above pictures show the opening clips and straps to pull closed firmly
Performance Dry Holdall 60 Litre
The 60 Litre Performance Dry Holdall has a heavy duty tarpaulin construction, made of carefully selected durable materials and fitted with a waterproof snap shut dry fastener and removable padded shulder straps. Perfect for storing your wet or dry goods, this drybag is designed to last though rugged conditions.
Tech Guide:
Heavy duty tarpaulin construction
Snap shut dry fastening
Twin closure system
Removable padded shoulder strap
Twin haul handles on end
Fabrics:
Aftercare:
Your backpack has been made from carefully selected materials to give the best combination of durability and performance. With the correct care you will gain the maximum life from your backpack. Always rinse your backpack after use in clean water using a mild detergent if necessary. Please don't use any solvents or other chemicals to remove stains or marks from your backpack as this can cause damage. Protect your backpack from sharp or abrasive objects.