---
Exocet X-Longboard
Exocet X-Longboard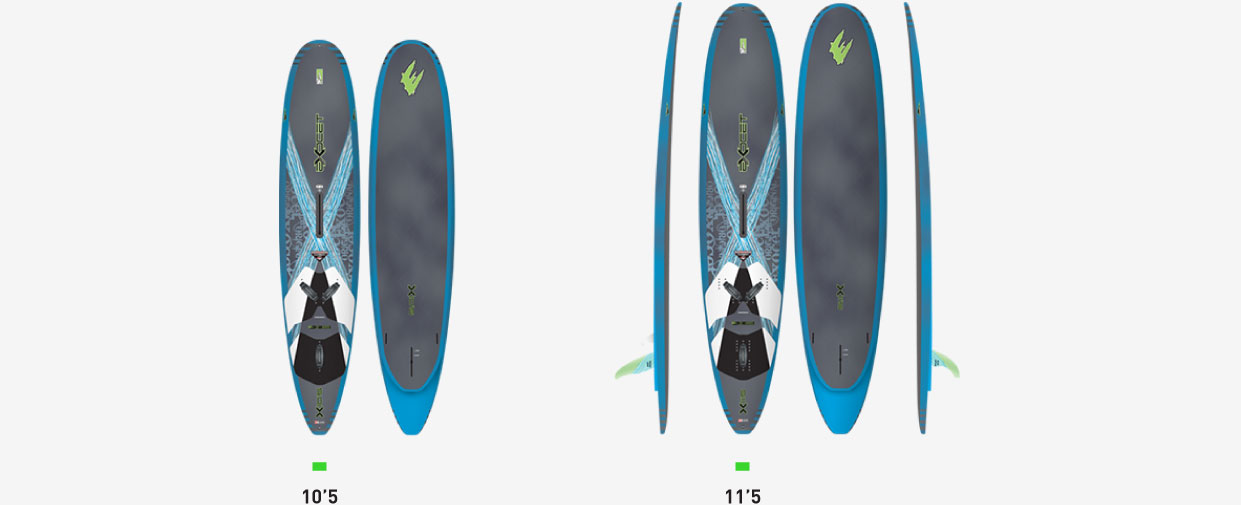 The new 2018 X-Longboard is windsurfing longboard for the waves. The board can be used in side-shore wave conditions and also works perfectly with free-move conditions.
The board is quick on the plane and with its length it easily crosses the white water. It really excels in light-wind side-shore conditions. The board can be tuned for free-move windsurfing with the single-fin and dedicated longboard wave-riding in th tri-fin mode.
Strong carbon sandwich construction and heal shock absorbers ensure durability of the board, which makes you focus on the ride.
Exocet X-Longboard 2018 Specifications

| | | |
| --- | --- | --- |
| | X-Longboard 10'5 | X-Longboard 11'5 |
| Volume [l] | 145 | 15 |
| Length [cm] | 320 | 348 |
| Width [cm] | 65 | 70 |
| Weight [kg, +/- 6 %] | 10.5 | 11.1 |
| Fin(s) | 23 cm US, 32 cm US, 2 x 11 cm FCS | 23 cm US, 32 cm US, 2 x 11 cm FCS |
| Sailsize rec. [sqm] | 4.0 - 7.5 | 4.0 - 7.5 |