---
Exocet Fish 8'2" x 29"
FISH 8'2 x 29"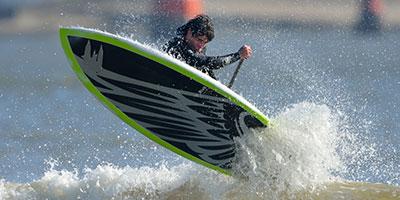 RRP - BAMBOO is $3,000 - CARBON IS $2,300 - AST$2,000
So buy now at our fantastic prices
Dedicated to surf, the FISH line has amazing floatation ability combined with a thin rail. We have managed to integrate a flat deck into a tiny concave under the front foot for stability and the deck plan has been pushed as much to each side as possible. From there we have integrated the rail in such a way as to make it as thin as possible. The FISH will surprise you as much by its flotation as its ability to turn on a dime.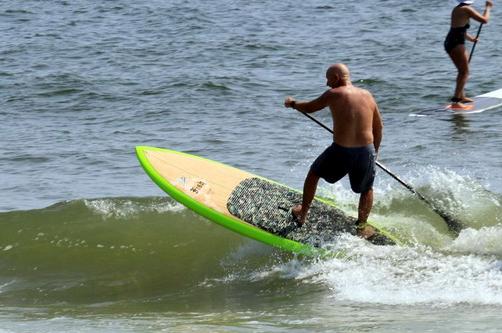 Shock Carving….
These are the smallest SUP wave board in the line, available in Bamboo or carbon construction. The 7'11 & 8,2 will please all light SUPers, the deck is flat with a slight concave on the front foot for stability in paddling, the new rail shape is built into decreasing maximum thickness with a flat section allow the board to have an extra thin rail for better top and bottom turn.
CONSTRUCTION:
Bamboo Wood + AST
Biaxial Carbon
Specifications:

Volume
108L
Length
249 cm 8'2
Width
73 cm 29
Carbon Weight
TBC
Bamboo Weight
8.5 kg (+/-6%)
AST Weight
8.7 kg (+/-6%)
Centre Fin
12.5 cm US box
Side Fins
2 x FCS 11.99 cm
THE EXOCET ADVISE
Advanced to Expert SUPer, take away around 40 to 20 kg of body weight from the board volume
Begginer SUPer, take away around 50 kg of body weight from the board volume
Example: 110 liters - 50 kg= Max body weight of 60 kg (+ 10 kg for expert)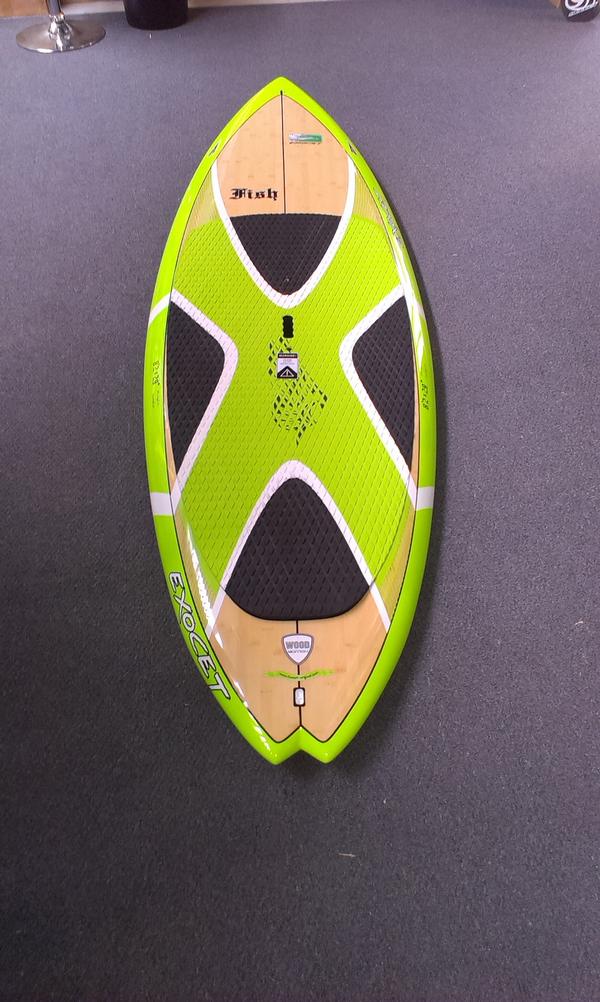 FACTS
Best for light weight Advanced to Expert
Optimized S rail work to decrease rail thickness and maximise the deck flat surface for better stability and optimize the paddle mode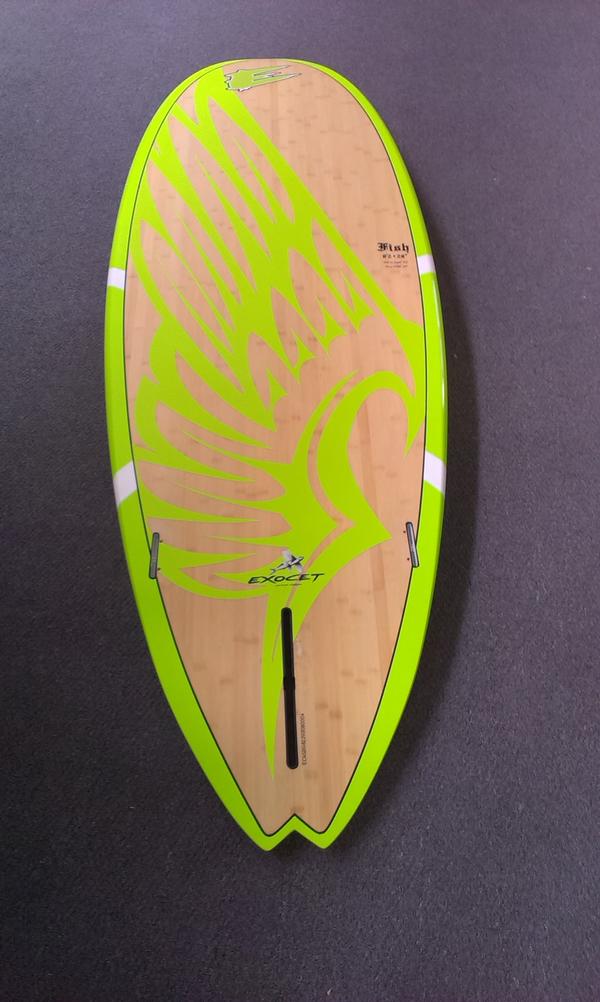 FEATURE
Carry handle
Leach plug
1 CNC G10 center fin
FCS Twin fins
3/4 deck pad