---
Exocet EVO Stand Up Paddle Board 11'
EVO 11'
EVO 11' - SUP ON A PERFECT SURF PLATFORM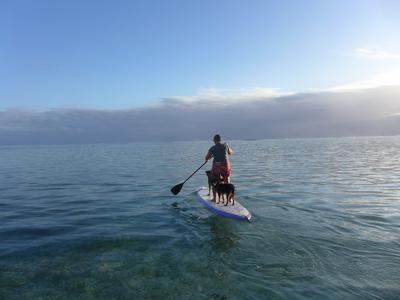 Just chilling with Furry Friends in Rarotonga
The EVO 11' has all the volume needed for all SUPers at all levels, in addition to the extra volume, we have designed the rails to offer a nice wave ride.
Most big volume boards have fat chunky rails that are no good for turning on a wave. We have squeezed the rails so that they are similar to a smaller performance wave SUP.
So you get the stability and length of a longer high volume board but the performance of a smaller board in the surf. Also featuring a very wide flat concave deck shape to optimize stability.
The 11' is perfect for flat water riding, cruising, catching small waves and even fishing. It also is a very good long board Windsurfer. It's all that you need
Specifications:

Volume

234L

Length

338 cm/11'0

Width

84 cm

Wood Weight

12.8 kg (+/-6%)

AST Weight

13.1 kg (+/-6%)

STD Weight

14.6 kg (+/-6%)

Center Fin

14.5 cm US box

Side Fins

2 x FCS 11 cm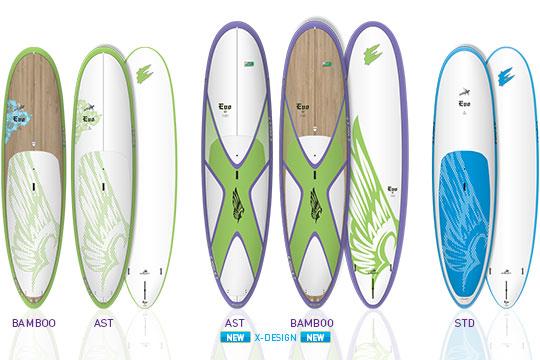 RRP on these boards are Bamboo $2,650 AST $2,300 and Standard
$1,900 so they won't last long at our special introductory price. Grab
one now before they all go.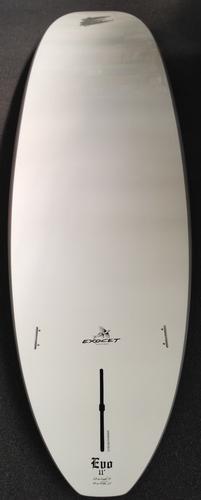 Above is the Evo 11' in Wood with Grey Trim.
Below is a link for the matching board bag for this board (We recommend SUP - L).
Enjoying the boards in RAROTONGA with friends.