---
Exocet EVO Stand Up Paddle Board 10'6" Wide
EVO 10'6" Wide
RRP for the AST is $2,400, $2,800 - Bamboo and $2600 for the Fitness! - Secure yours now!

EVO 10'6 WIDE
SUP ON A PERFECT SURF PLATFORM
SUP EVO Wide
In addition to the 11' the 10'6 will be a perfect platform with the concave rail shape to give the board the widest platform for stability while the concave rail will give an idea of having a smaller board in the turns.
In addition the EVO Fitness Fushia will bring some colour to the line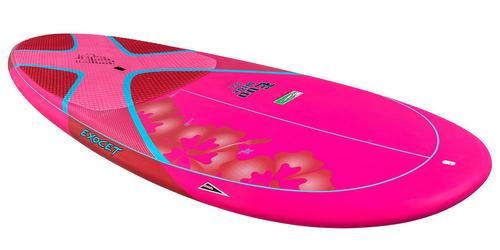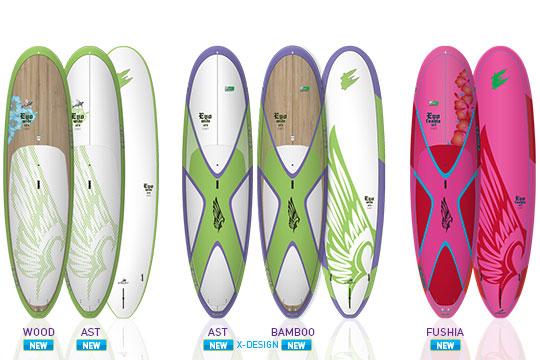 We are now offering an extensive line of paddles to compliment our SUP range.
Below is a link for the matching board bag for this board (We recommend SUP - M)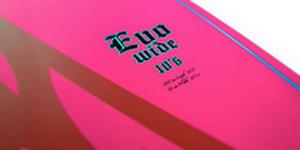 SPECIFICATIONS
Volume
193 litres
Length
320 cm / 10'6"
Width
83 cm / 32 3/4"
Wood Weight
10.7 kg (+/-6%)
AST Weight
10.9 kg (+/-6%)
Center Fin
14.5 cm US box
Side Fin

2 x FCS 11.9 cm

CONSTRUCTION

Mold
Bamboo construction on fiber glass and combination matt
ASA Construction on fiber glass and combination matt
Available in different colours depending on stock

WOOD SANDWICH

Epoxy paint
Glass # 60gr
Wood 0.6mm & glass # 200gr patch
Glass # 200gr

AST

ASA sheet
Glass # 60gr
Wood 0.6mm & Matt # 360gr patch
Mat # 360gr
Mat # 360gr