---
Exocet Board Bag - SUP
EX Board Bag - SUP
High quality product that will suit the entire Exocet board line and others too.
All bags have 600 D Dacron on deck and Tarpei on bottom. Bagsare built for heavy duty use and wil protect your boards against sun.
Do not store wet boards or dry boards in wet bags. Always make sure the board and bag are completely dry before storing. If storing your board in your bag, store with bag open and with lots of ventilation to allow moisture to escape otherwise you can cause osmosis damage to the paint work of the board.

| | | | | |
| --- | --- | --- | --- | --- |
| Board Bags | Length | Width | Fin Slot | Single/Side Wall |
| SUP - S | 305cm | 82cm | 3 | Single |
| SUP - M | 320cm | 80cm | 3 | Single |
| SUP - L | 350cm | 85cm | 3 | Single |
| SUP - XL | 380cm | 80cm | 1 | Side Wall |
| SUP - XXL | 430cm | 77cm | 1 | Side Wall |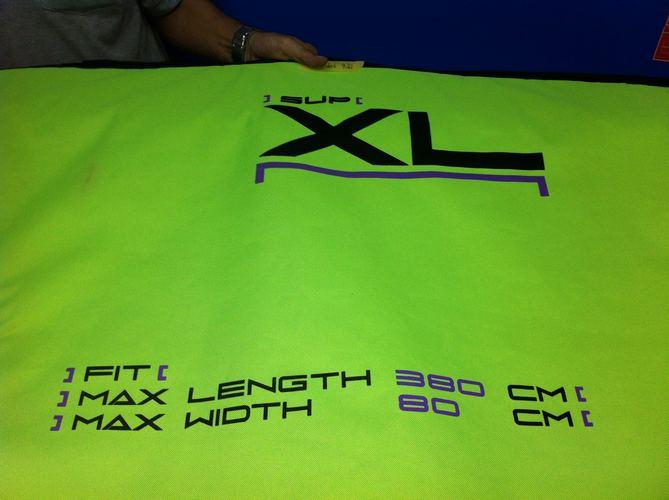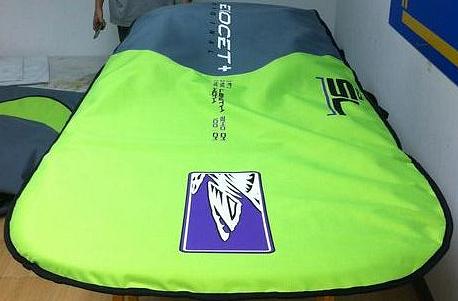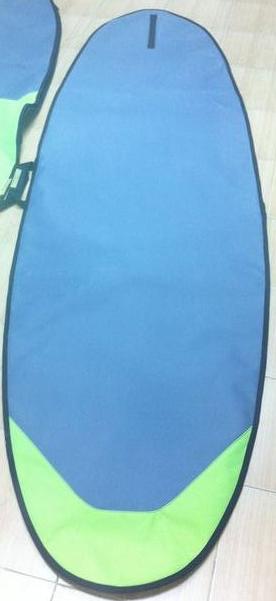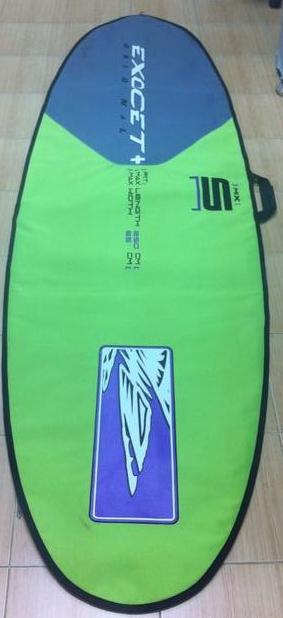 Board Bags Compatibility:
SUP - S
WINDSUP 10' Wood

WINDSUP 10' AST
SUP - M
CURVE 10'5 Wood
EVO 10' Bamboo
EVO 10'3 Bamboo
EVO 10'3 AST
EVO 10'3 SOFT DECK
SUP - L
CURVE 11'5 Wood
EVO 10'6 AST
EVO 10'6 Bamboo
EVO 10'6 Fitness Fushia
EVO 10'9 Bamboo
EVO 10'9 AST
EVO 10'9 SOFT DEECK
EVO 11' Bamboo
EVO 11' AST
EVO 11' SOFT DECK
SUP - XL
EDGE 12'6 RACE Carbon
EDGE 12'6 RACE AST
MARLIN 12'6 Carbon
MARLIN 12'6 AST
SUP - XXL
EDGE 14' RACE Carbon
EDGE 14' RACE AST
MARLIN 14' Carbon
MARLIN 14' AST