---
ClamCleat Boom Clamp insert, for CL244
CL134R
SOLD AS A PAIR.
Clamcleat CL134/R - Aluminium Boom Cleat and Clamps
CL244 cleat with clamps for attaching to your boom arm to create an adjustable outhaul system. To have adjustment on both boom arms you will require two of these kits.
Rope & back end rollers available separately. 4mm sprint line is ideal for this application.
The high strength alloy cleat fits into the nylon clamp, which is held by 2 screws. A rubber friction packer provides a strong grip on bare metal poles.
Clamp CL134 to fit boom circumference 132 - 135mm over neoprene. For tubes with diameter 42-43mm.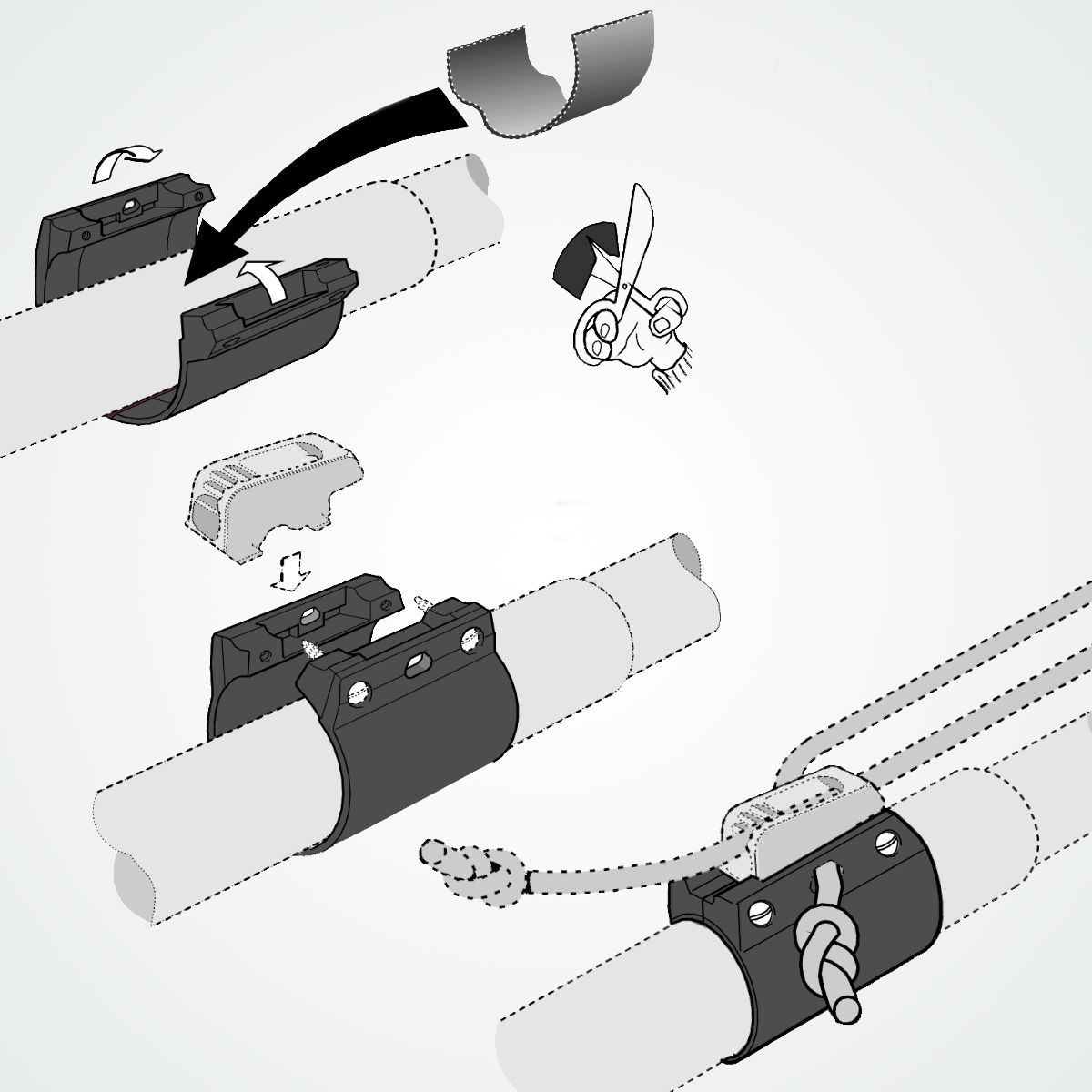 Use for larger circular and oval booms. Use on tubes with diameter 42-43mm (1 11/16"). Screws and rubber packing pieces are also available if required.
| Technical Details | | Metric | Imperial |
| --- | --- | --- | --- |
| Rope Diameter | | n/a | n/a |
| Material | | n/a | n/a |
| Hole Centres | | n/a | n/a |
| Length | | 58mm | 2.25" |
| Width | | n/a | n/a |
| Height | | n/a | n/a |
| Bolt Size | | n/a | n/a |
| Screw Size | | 4.2mm | n/a |
| Weight | | 18gms | 0.65oz |