---
Clam Cleat with base
CL828-68AN
CL828-68 - Aero cleat with CL277 Side-Entry Micros
CL828-68AN - Aero cleat with CL277 Side-Entry Micros (Hard Anodised)


A side-entry version of the smallest Aero cleat. Allows the rope to be hooked under the fairlead of the cleat. Strong, compact and wear resistant. Easy to rig and adjust by hand.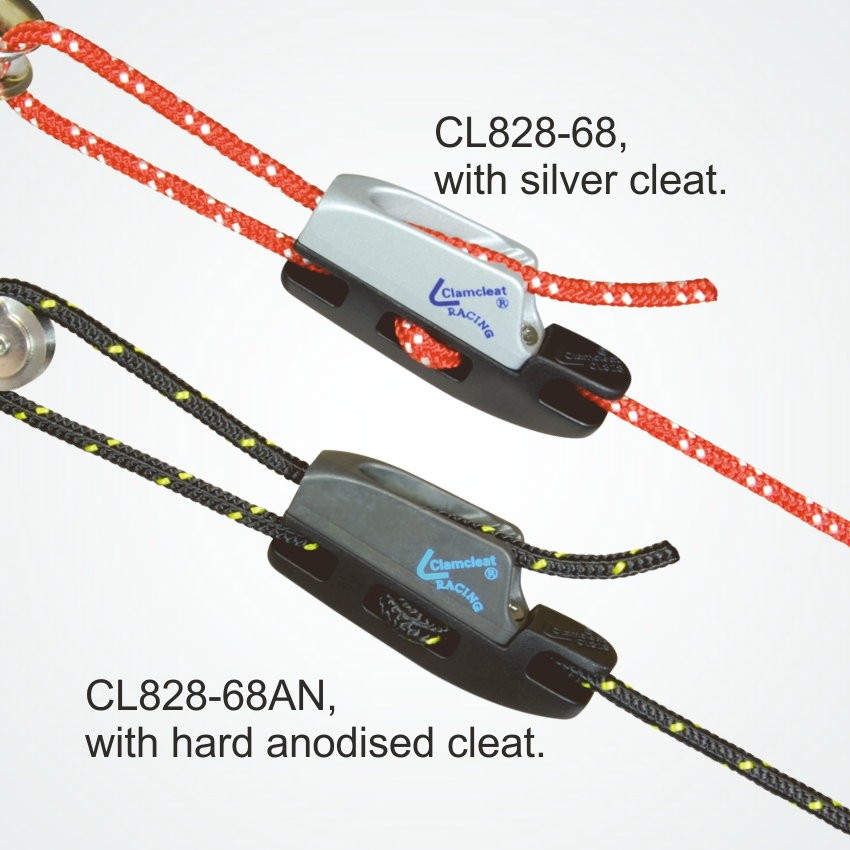 The CL828 Aero base is fitted with the CL277 aluminium side-entry Micros cleat. This allows the rope to be quickly hooked onto the cleat. The becket under the cleat allows rigging with a 4:1 advantage, if required.

Use this Aero cleat where you want to quickly remove the rope. Ideal for sports netting, hammocks, canvas structures, tie-downs radio masts and aerials.

The position of the cleat on the rope can be adjusted by hand. No tools required.