---
BIC Fins & Accessories
BIC FCS Fins
Fins are an integral part of any surfboard and the better you become as a surfer the more notice you should take of your fins. They are literally your driving force through the water. At least 20% of your board's performance is dependent on what sort of fins you're using and the method by which they are connected to your board.
The Hydrodynamic fins are the latest creation from Bic Surf and use our widely praised Fin-Loc attachment system. Developed by Bic Surf R&D, the Hydrodynamic fins represent a vast improvement on conventional non-foiled surfboard fins.
Conventional fins have a double foiled center fin with side fins that are flat on the inside. An inside flat surface running through the water is proven to cause unnecessary drag that slows down your speed and reduces reactivity.
To solve this problem, we have given the inside edge of our Hydrodynamic fins a curved profile that allows water to run freely over the surface of the fin without causing drag, thereby increasing the speed of them through the water while not losing any of the control characteristics that the thruster fin configuration so successfully provides.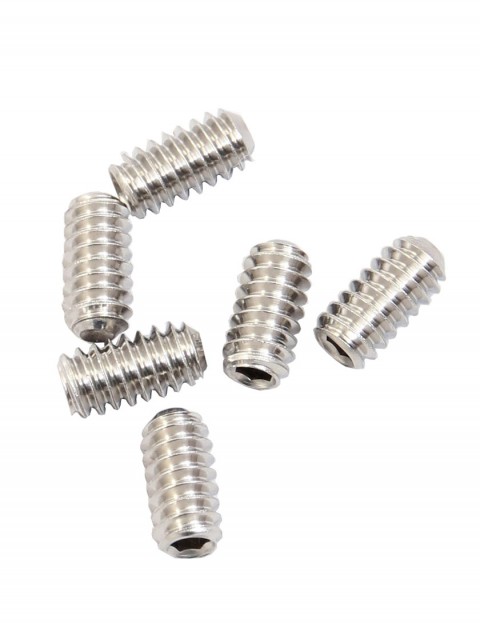 The 20cm US-box fin is designed to fit the centre fin box of :ACS - 8'4" & 8'4" Wahine: Includes Screw and Slider key
The 24cm US-box fin is designed to fit the centre fin box of : E-Comp - 9'4" / 10'0" surfboards (boards come equipped with this fin): Fin only does not include Screw & Slider
The BIC30608 9cm Fin-Loc fin is designed to fit the side-fin boxes of: ACS & ACS Wahine - 8'4" E-Comp - 9'0" / 9'4" and comes with 2 Fins & screws
The BIC31311 set of Hydronamic 10.5cm Fins is designed to fit the Fin-Loc boxes of: ACS & ACS Wahine - 5'10" / 6'7" / 7'3" / 7'9", E-Comp - 6'2" / 6'10" / 7'6" and comes with 3 fins and screws & key
Fin Screw & Slider for fins 20cm and 24cm
Set of screws & key for 5'10 - 6'7 - 7'3 - 7'9 - 6'2 - 6'10 - 7'6 for fins 10.5cm (ref 31311 et 31318) et fins 9cm (ref 30608)
Fin screw key (x 1)
Select the item you want from the Drop down menu and the picture will change to what you have selected. Click Buy to purchase item.