---
Bic 9'4 Noserider Longboard ACE-TEC
BIC100230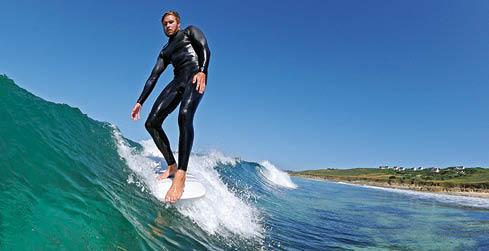 Designed by the legendary shaper Darrell «Rooster» Dell, the 9'4" Nose Rider is focused on a more traditional nose riding, old-school style of longboarding. Particularly suited for mid to heavy weight riders the 9'4 has a good volume for easy take offs and stable nose riders, and shape characteristics favoring good speed and easy rail-to-rail transitions. A versatile board, great for cruising
the waves.
Data specs
Fin Supplied
FCS 8'' + FCS GL
Shaper
Darrell (Rooster) DELL
Program
BIC Sport's ACE-TEC (Epoxy Composite) construction technique produces a board that is approximately 30% more durable while being almost identical with regard to stiffness and weight when compared to a similar polyester constructed surfboard.
To accommodate the needs of more advanced surfers, ACE-TEC surfboards provide shapes that not only suit the intermediate surfer, but also experienced riders who know how to ride a surfboard.
The process forms the top and bottom - (ASA) surfaces of the board over aluminium moulds. These formed surfaces are then pressed over a pre-shaped, lightweight EPS foam core, (the lightest surfboard foam available) which is covered in 6-oz fibre glass cloth and epoxy resin to give the board strength.